While in Tahiti we partook in an age-old mariners' tradition. Swallow tattoos mark a person who has sailed 5000 contiguous miles. The results were gorgeous.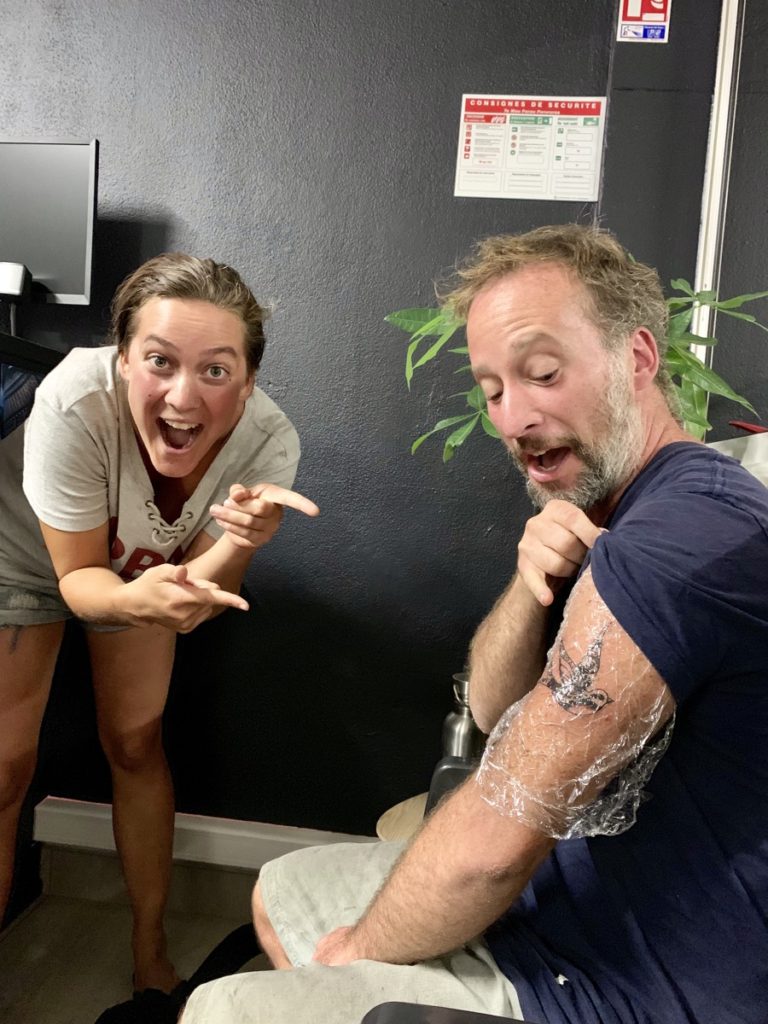 While sailing to Samoa, we took a detour to Suwarrow. A very remote, pristine island inhabited by two of the most hospitable people we have ever met, Harry and John. We dined with them over an open fire on the beach and exchanged stories.
After a couple unexpected doldrums, a longer than expected stay in Suwarrow, and more favorable sailing conditions to Tonga, we decided to skip Somoa and sail directly to Tonga.
There is no better place to experience this delectation. Line caught, in the middle of the ocean, and directly into the frying pan. Rolled in Sesame seeds then seared for a short time on each side. Cooked and crunchy on the outside, raw and delicious on the inside.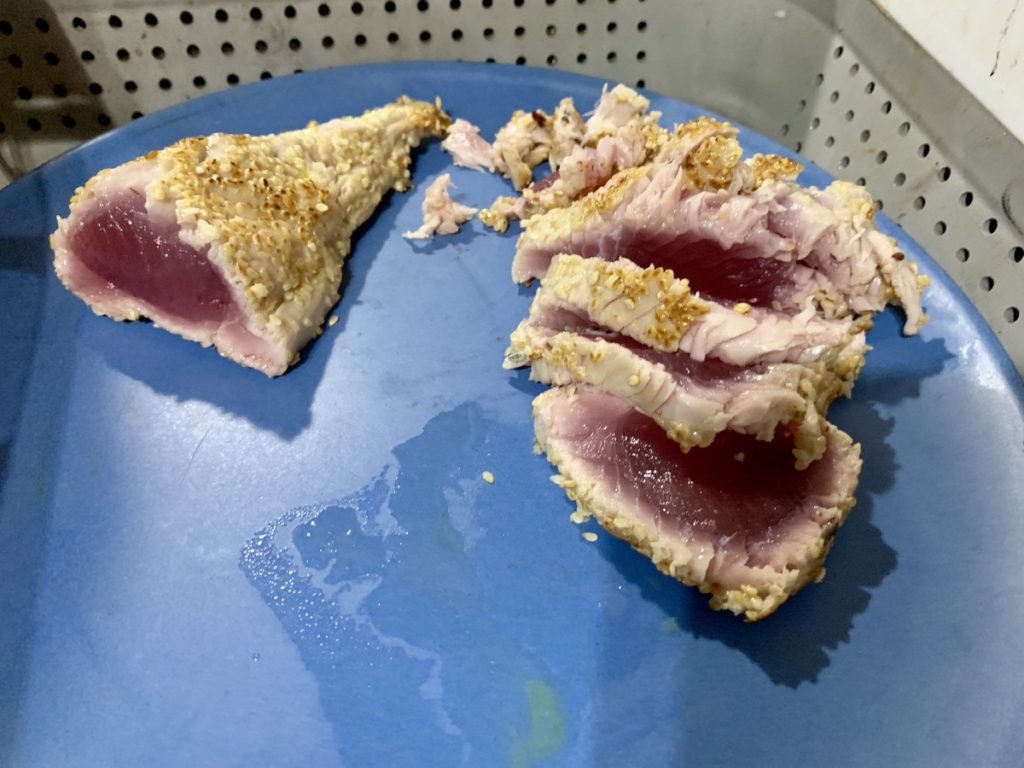 We were joined by a family from New Zealand for a beach fire for our first Tonga Island adventure. The next day they were gracious enough to take us along with the for some cave exploration. Thank you Andrew, Alex, Daniel, and Nathan!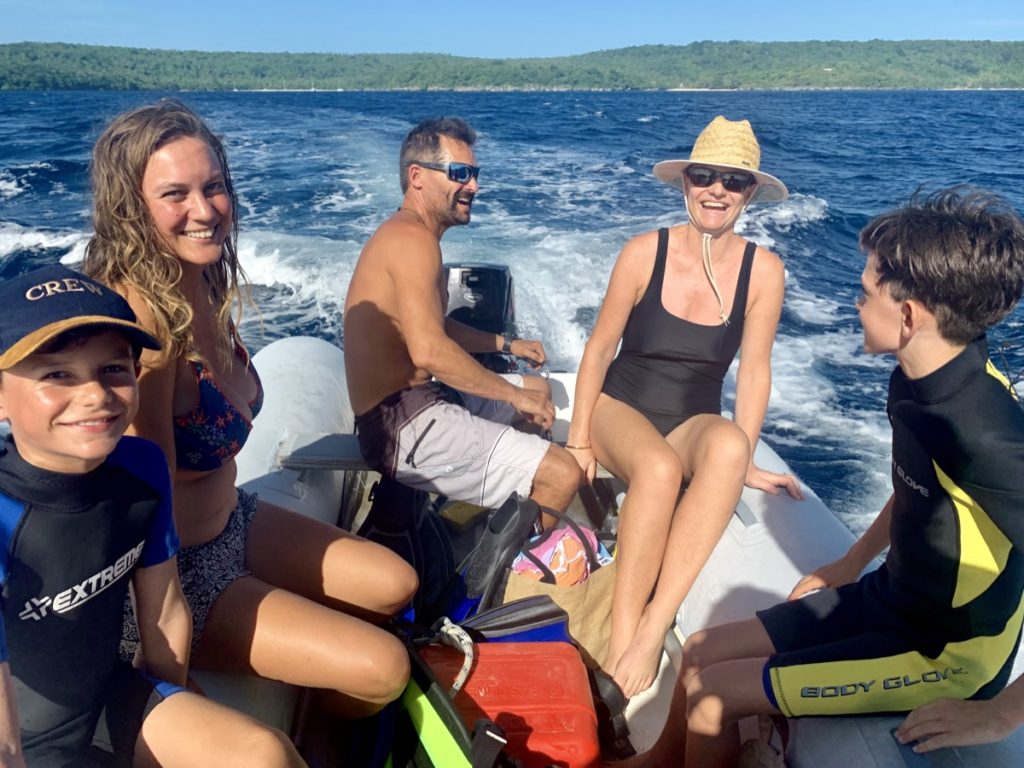 We explored Mariner's Cave, a difficult to find treasure along the coastline that only reveals itself as a dark spot in the water at the bottom of a cliff face. A shallow dive underwater takes you into a small cave lit only by the ambient light shining through the water.
Next, we motored to Swallow's Cave. With a large enough opening above and below water, we were able to drive the dinghy right into this cave and tie to a rock. Underwater in this cave was home to the highest concentration of fish we had ever seen.
The week in Tonga was spent exploring its beautiful outlying islands off the mainland. Most of these islands were inhabited by farmers that lived in villages that could be discovered after bush whacking your way through a thick spider laden jungle.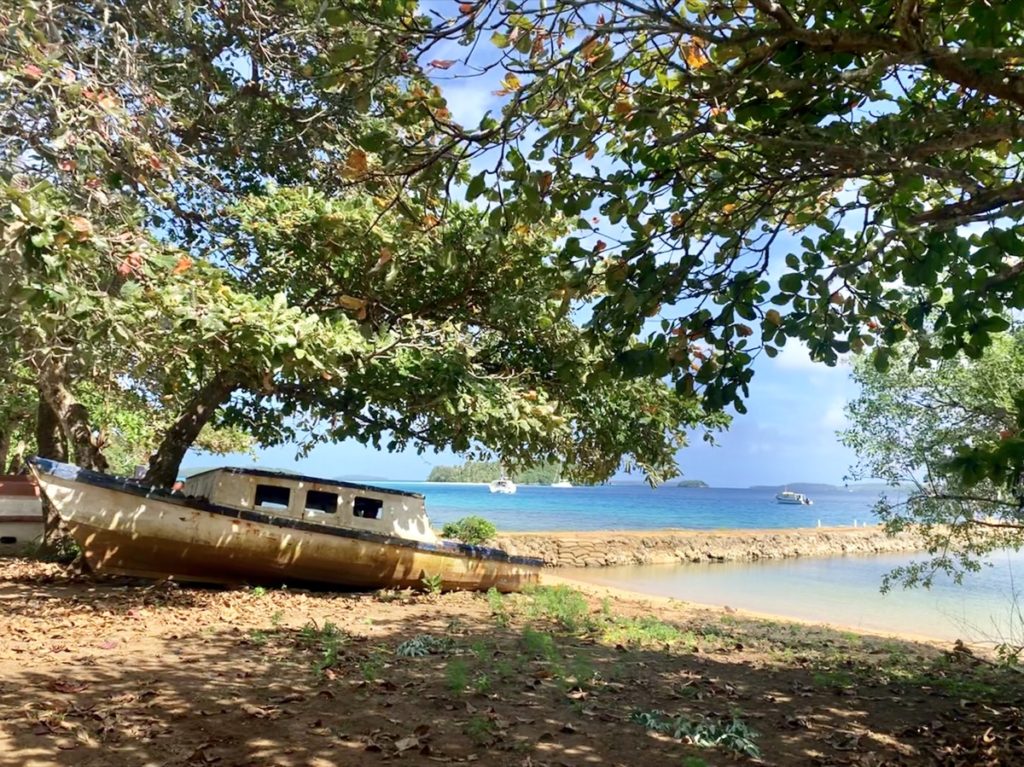 As we sit and wait out some rough weather, our sights are set to Fiji. This will be this biggest land mass we will have encountered since Panama and thus will serve as a well needed resupply port.