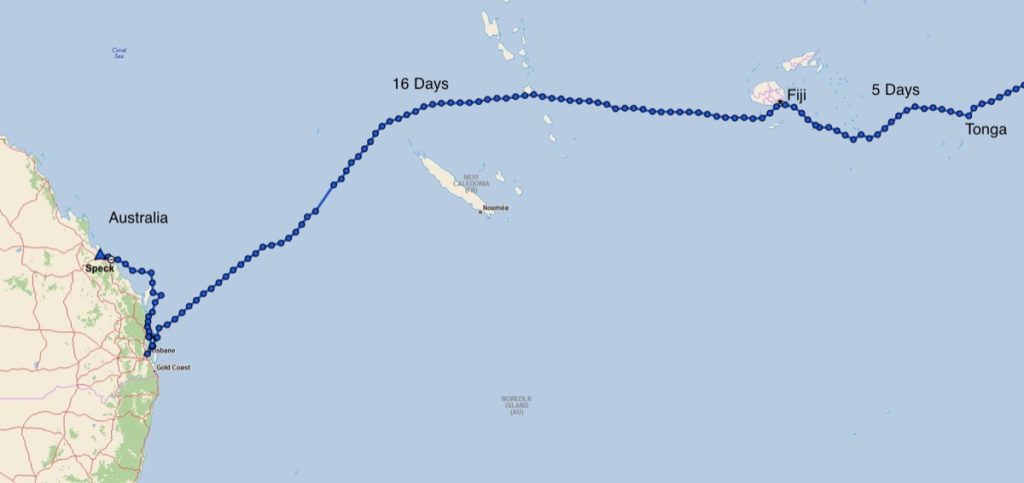 We spent one week in Suva, the capital of Fiji, also known as "little India". Meeting plenty of friendly smiling faces and finding the food cheap and delicious, this port quickly established Fiji as our favorite island country thus far.
A cheap cab ride out of Suva brought us to a beautiful nature reserve that featured
great hiking trails, waterfalls and a rope swing! A couple of locals were stationed there to help visitors into the rope swing and to show off some of their acrobatic skills in between jumps.
Our electric autopilot that helps us out in low winds broke in Fiji. This left us with only our Aries mechanical wind-vane and manual steering for our 16 day crossing to Brisbane, Australia. We spent some time fine-tuning the Aries, and she performed excellently for our crossing to Australia.
The 16 day crossing to Australia started out with 3 days of rough weather. Guided by our 7 day weather report, we sailed just offshore of Vanuatu, but close enough to grab some low speed cellular data (a special thank you to Steph who helped us finish applying for our Australian visas!) and to download another 7 day weather report. We then set our sights to Brisbane and enjoyed a relatively calm and pleasant sail for the remainder of the passage.
This turned out to be the most efficient catch ever. 20 minutes after casting, we caught 1/2 of a tuna. We shared our fish with a shark who helped us shed some weight by biting off the rear half, thereby reducing its weight and making it easier to reel in.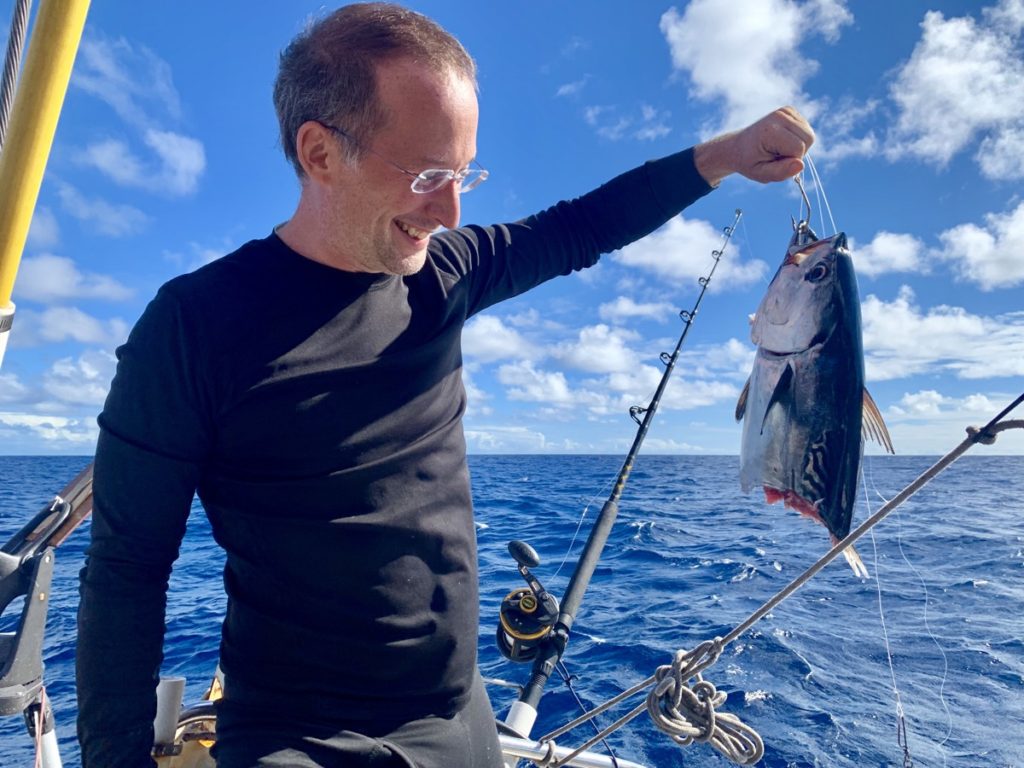 Having been used to equatorial weather for months now, we were feeling the chill of the southern oceans heading into Brisbane. On the plus side we were now enjoying an abundance of electricity as our refrigerator didn't need to work as hard. More movie nights!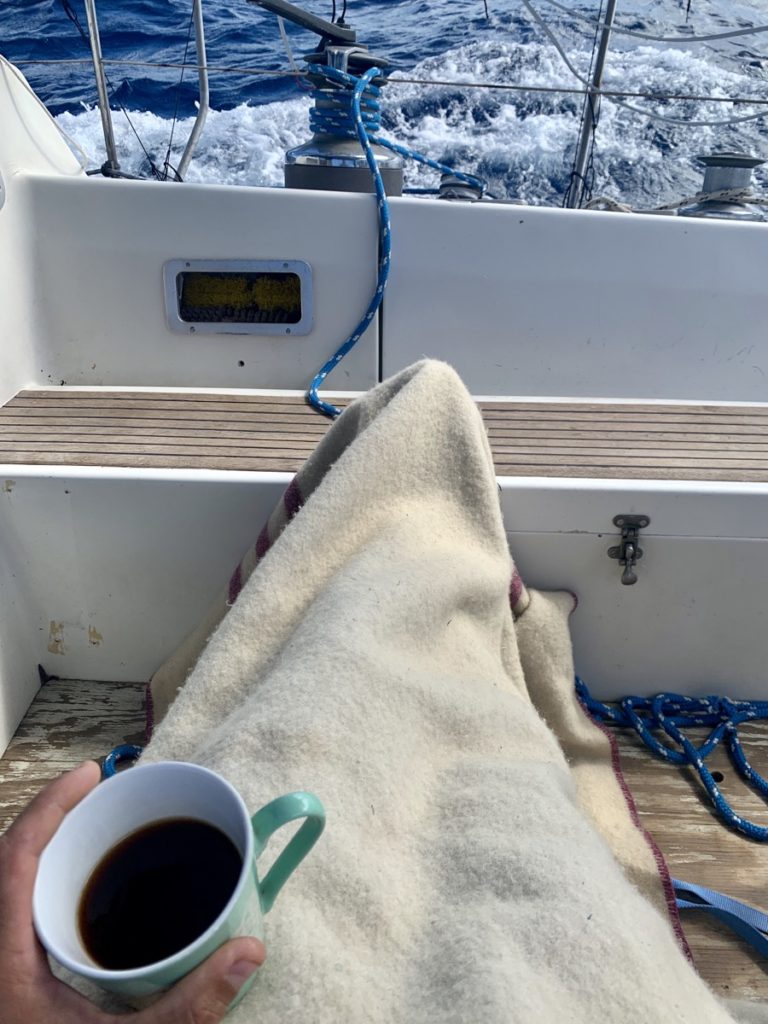 At this point, we have come to believe that dolphins signify a positive change to a new horizon. It was with no exception that we were again greeted by these magnificent creatures as we sailed into the port of Brisbane.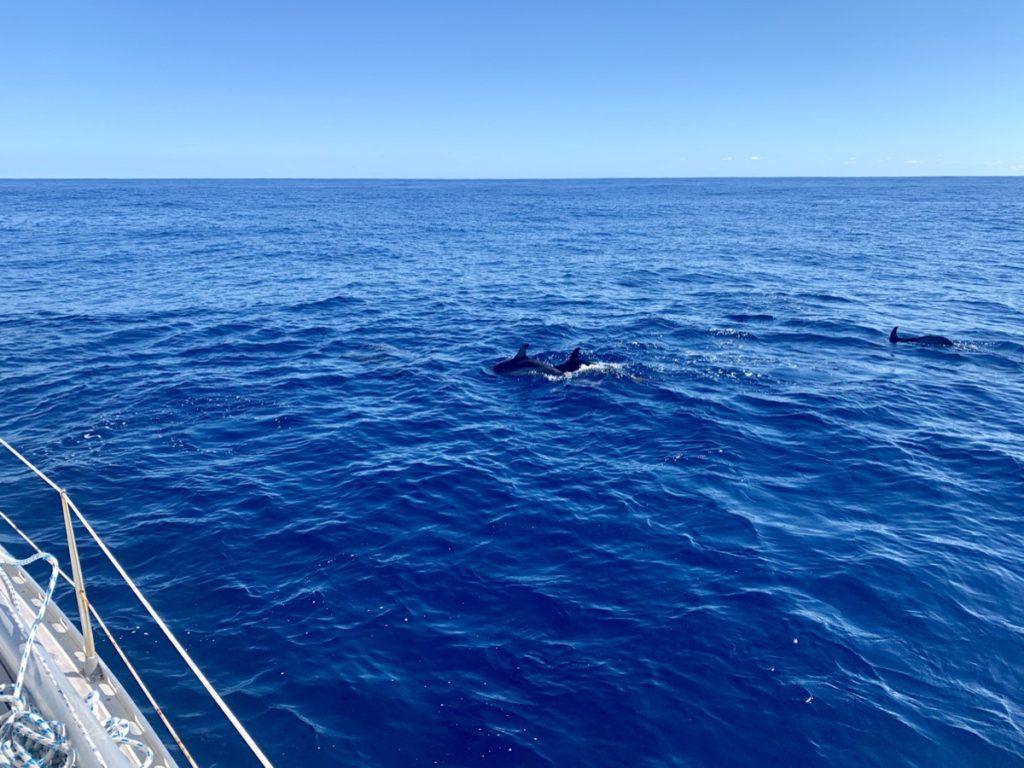 Some passengers are truly unwelcome. Arriving in Australia, we were held by the Biosecurity team with an ant infestation for about a week. $300 later and some additional spraying and cleaning, we were officially checked into Australia.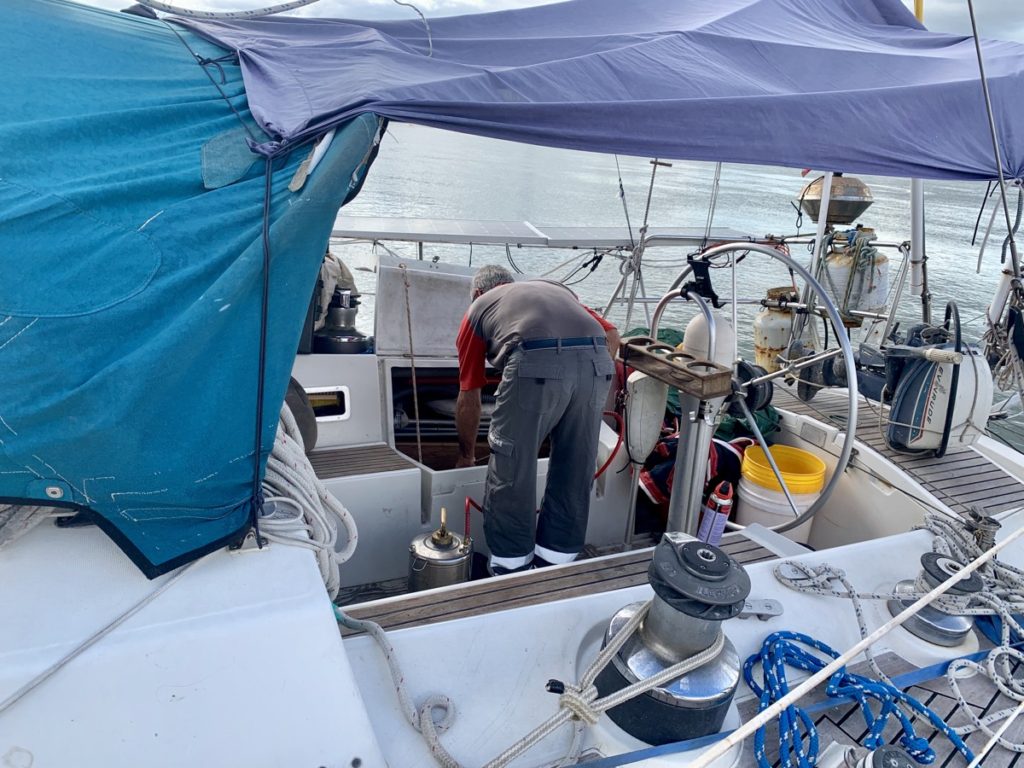 While we waited for our post extermination inspection, we were allowed to sail up the Sunshine Coast with our friends Matt and Chloe. We had a blast exploring, biking, reading, and laughing with these two great friends.
Matt has a passion for motorcycles and quality leather goods. He recently started a business called Badweather Design to sell his creations. www.badweatherdesign.com
He's also an amazing photographer. Here are 4 of his photos from their visit.
Up until now we have seen only a handful of whales on the whole trip. Now we have seen so many whales up close we are starting to grow fearful of a possible collision. Words can't begin to describe the paralytic euphoria experienced when one of these ancient beasts breaches next to the boat right at sunset.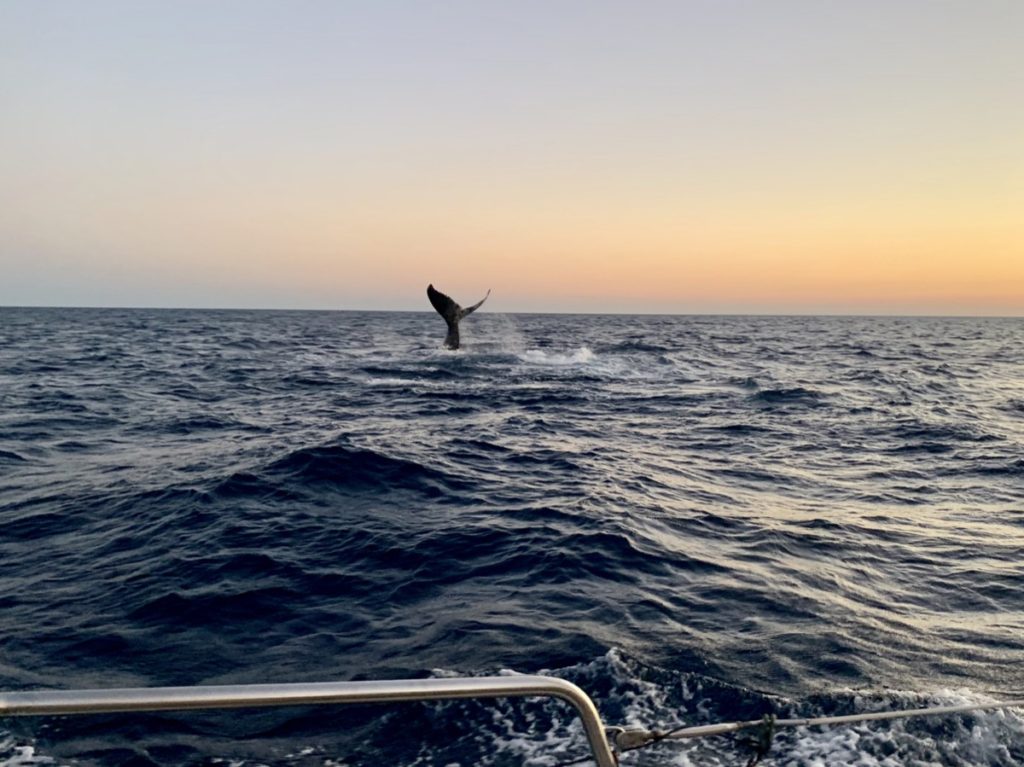 Brisbane was the first modern developed city we have been in since Panama. We found it to be very bike friendly, extremely accessible to public transit, and with a well designed park system. We all loved Brisbane right away.
Saying goodbye to crew members is always hard. And so it was with Juliet, who had been with us since Tahiti, a wonderful three months.
Juliet departs us headed back to her homeland of New Zealand where she will recover for life's next adventure. Juliet will be remembered fondly for her fearless and adventurous spirit, willingness and aptitude to learn, incredible and contagious smile as well as her unmatched storytelling abilities.
Dan bought a bike! An old dream revived. Dan's dream of doing an extended cross country tour by land may yet come to fruition. Also having a bike onboard will seriously add to Speck's inland reach.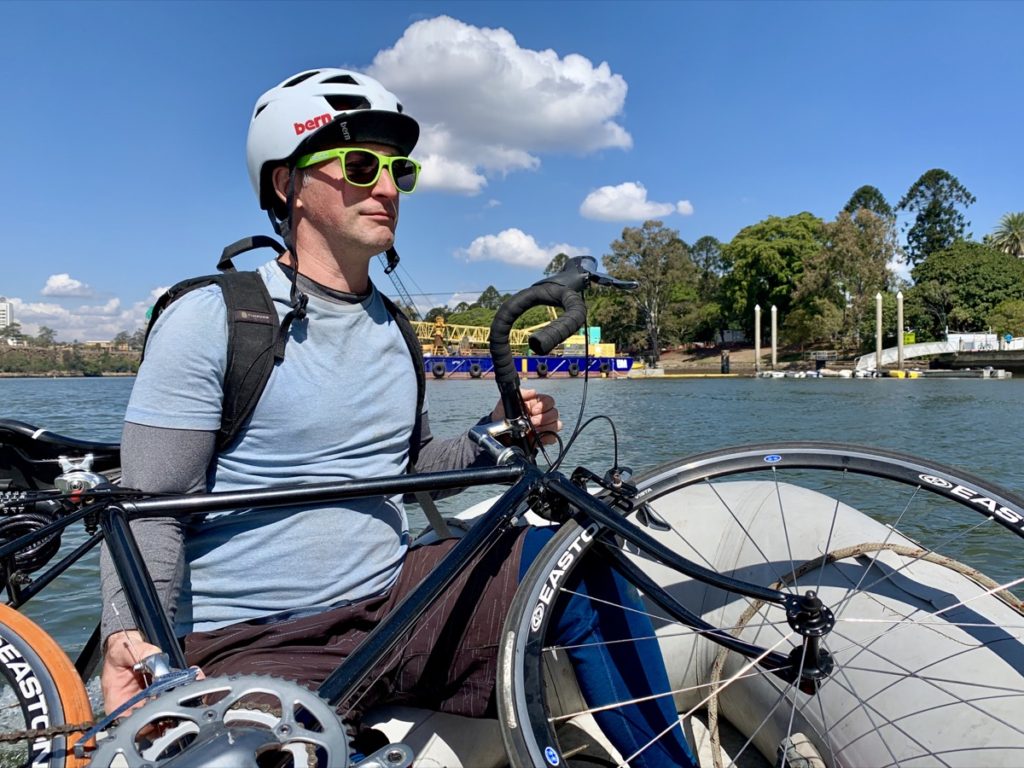 With nearly 8 months of what can only be described as an ambitious, fast paced voyage, it is a welcome change of pace to slow down and see the Australian countryside as we plan shorter passages and longer anchorages.