After making great time motoring and sailing out of Gibraltar, a small disaster strikes and we are forced to make a pit stop in the beautiful Azores.
Stocked up with fresh food from Gibraltar, everything was going smoothly..
We had our usual new marine visitors – this time it was a squid on deck and countless Portuguese man-of-wars.
Disaster! What had been a noisy engine coolant pump turned into a gushing spray of scalding hot engine coolant as the pump bearings completely failed. We were able to repurpose our smaller spare external pump in order to circulate coolant throughout the engine – this allowed us to motor at half speed.
Deciding we should have a working engine for this crossing, we made our way to the Azores. A big thank you to Byron's Uncle Bob and Aunt Carol for helping us order a replacement coolant pump to the Azores!
The part finally arrives and it's a perfect fit. We are back up and running!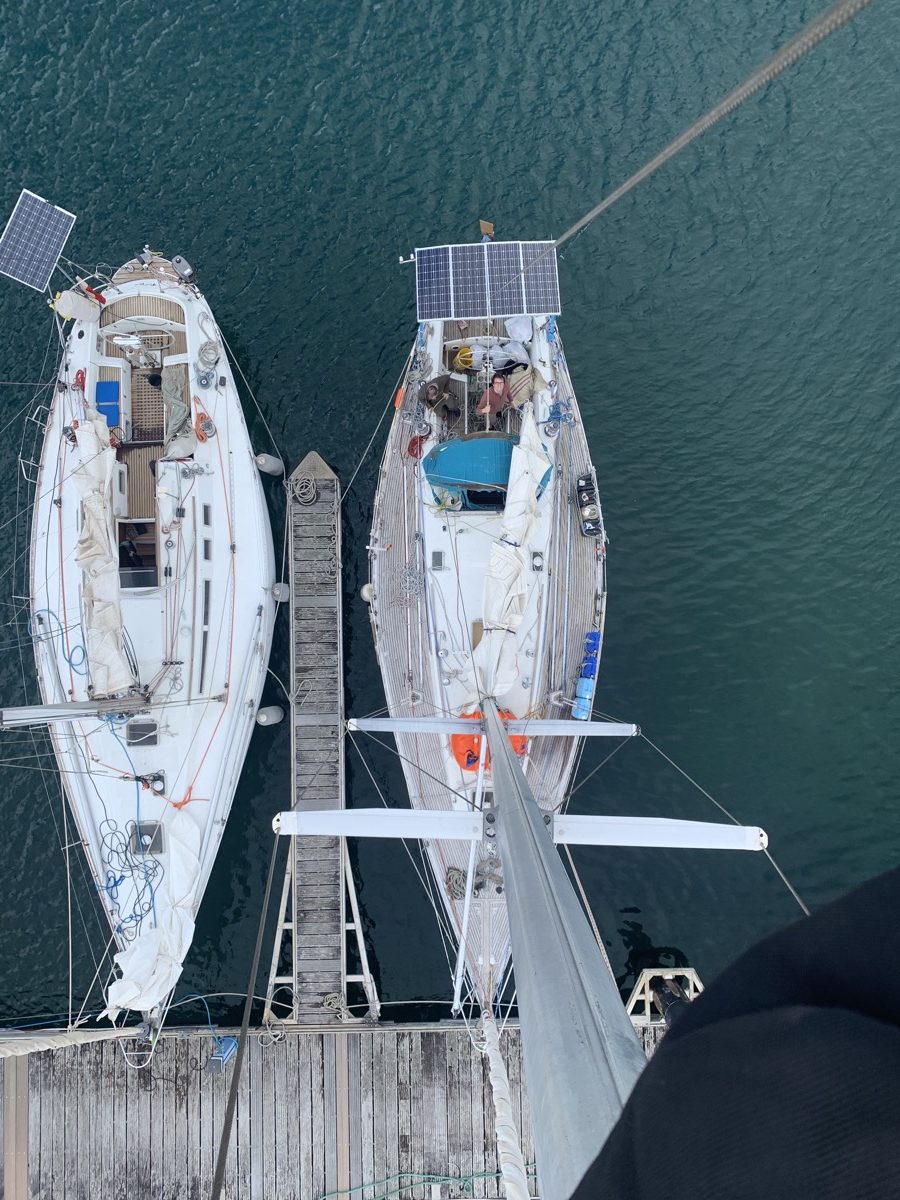 After a quick jaunt up the mast to replace a broken halyard, we are ready to go again!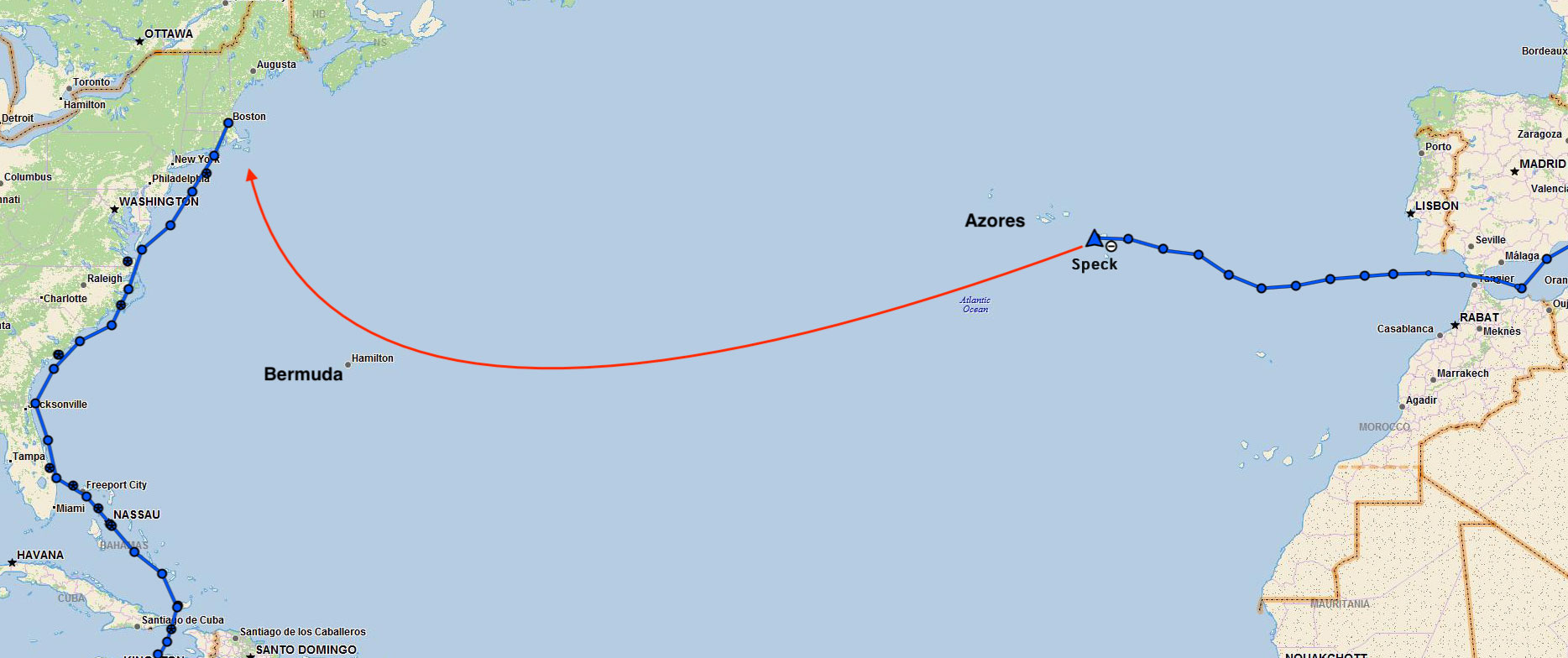 Our great friend Matt has curated three playlists for us to listen to over the crossing. Feel free to listen along with us. Thank you Matt!
Grease the Gears – Designed for your enjoyment during your morning coffee, or a soundtrack for getting dirty cranking on ratchets, or a little wind down with your grog.
Spotify • Apple Music
Wave Crushing – A lightly curated selection of many hours of surf music – both new and vintage – to remind you that you are fucking badasses and Speck eats waves for breakfast.
Spotify • Apple Music
Return of SV Speck – A modest attempt at creating the ultimate soundtrack for your final leg of your voyage around the globe. A work in progress, so make sure to download it as close to your departure as possible (but DON'T FORGET!)
Spotify • Apple Music