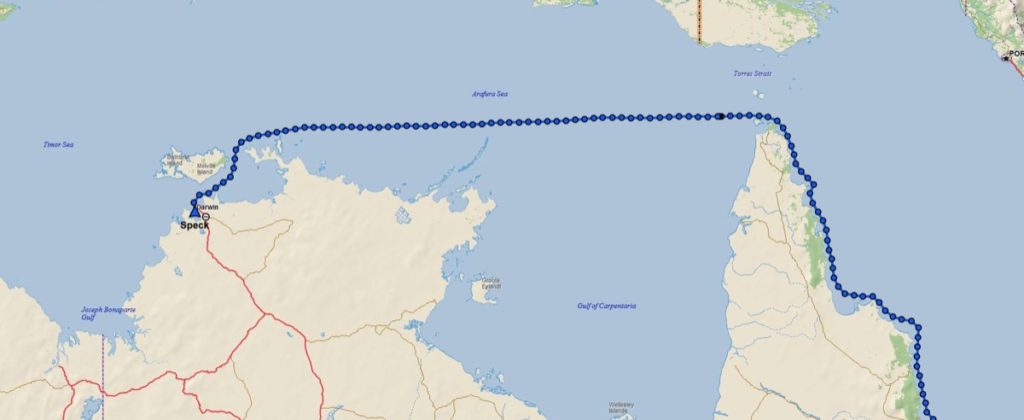 After a quick downwind run to Darwin, Byron flew back to the United States for his little brother's wedding while Dan biked, camped, and explored the Darwin area.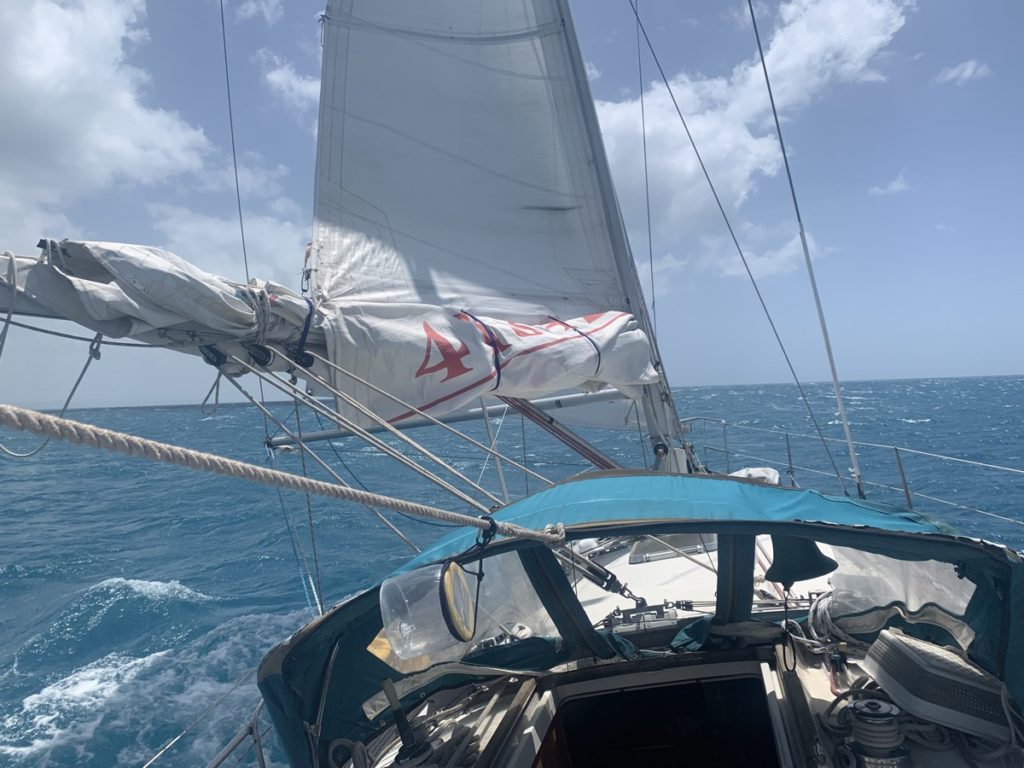 As we began preparing for our next leg of the journey, we discovered Indonesia is the first country on our route that requires AIS – a technology that broadcasts our name and position to other boats. Our friend Phil gifted us an old AIS-CTRX transponder before we left Boston, and we were able to piece together the cables needed to reprogram it for our boat. Thank you, Phil!
This allows other boats (and the Indonesian government) to see us – even at night. Our next goal was set up an AIS receiver – for us to see other boats. Our requirements were:
Low cost
Low power
Works with Navionics on iOS
Minimal ongoing setup (no additional configuration required per device)
The cheapest way we found to be able to do this is with the dAISy 2+ and a wifi attachment. This setup creates a little wifi network on our boat, and when the iPads connect, they immediately start showing other vessels on our charts.
Our total cost for this project cost $171 (AIS Unit, wifi module, antenna, antenna cable, waterproof box). Power consumption: .04 amps on our 12v system. Excellent!
Our next leg is looking like a nice 4-5 day sail to Kupang, Indonesia. We're looking forward to exploring Southeast Asia!