Forced to leave Australia due to our expiring visas, we cast off hoping for wind and a quick four day journey to Indonesia. What we found were light winds and doldrums (characteristic of this time between monsoon seasons) and arrived in Kupang, Indonesia twelve days later.
Having encountered doldrums like this in the past, we have come to utilize one of our most abundant resources at our disposal: time. We sit patiently and wait for the winds. We do not despair when a four day crossing takes twelve days. We use it as an opportunity to slow down and enjoy the simple things like watching the changing colors of the water from the sun rising and setting. This also left plenty of time for reading, working on projects, and even jumping in the water to scrub the boat.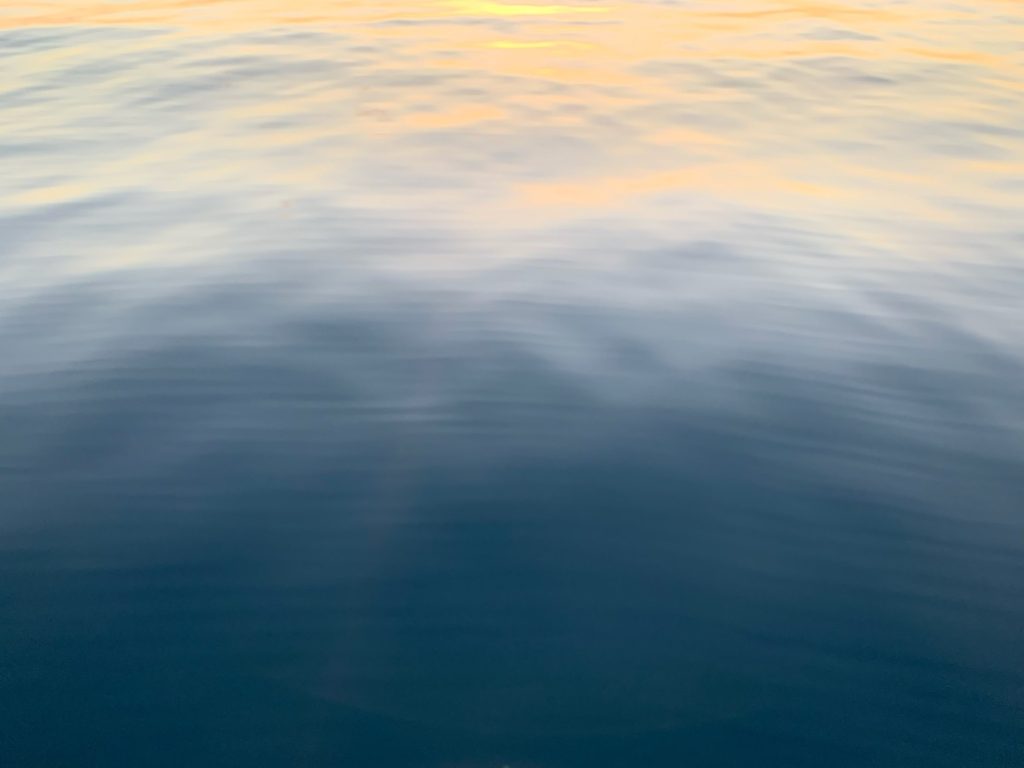 With our sails down for an entire day we took to painting the under-decks of the galley and V-berth. The reflective white paint allows for much more light dispersion!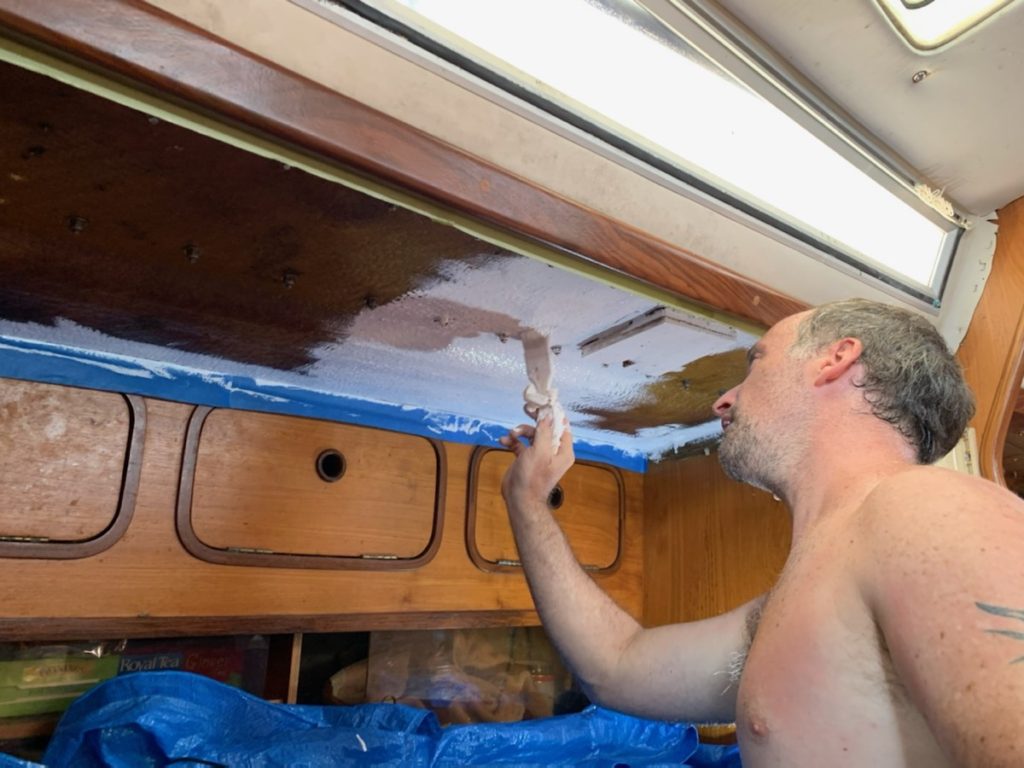 Making your own tortillas takes so much time! Good thing there is no shortage of time and the results are delicious.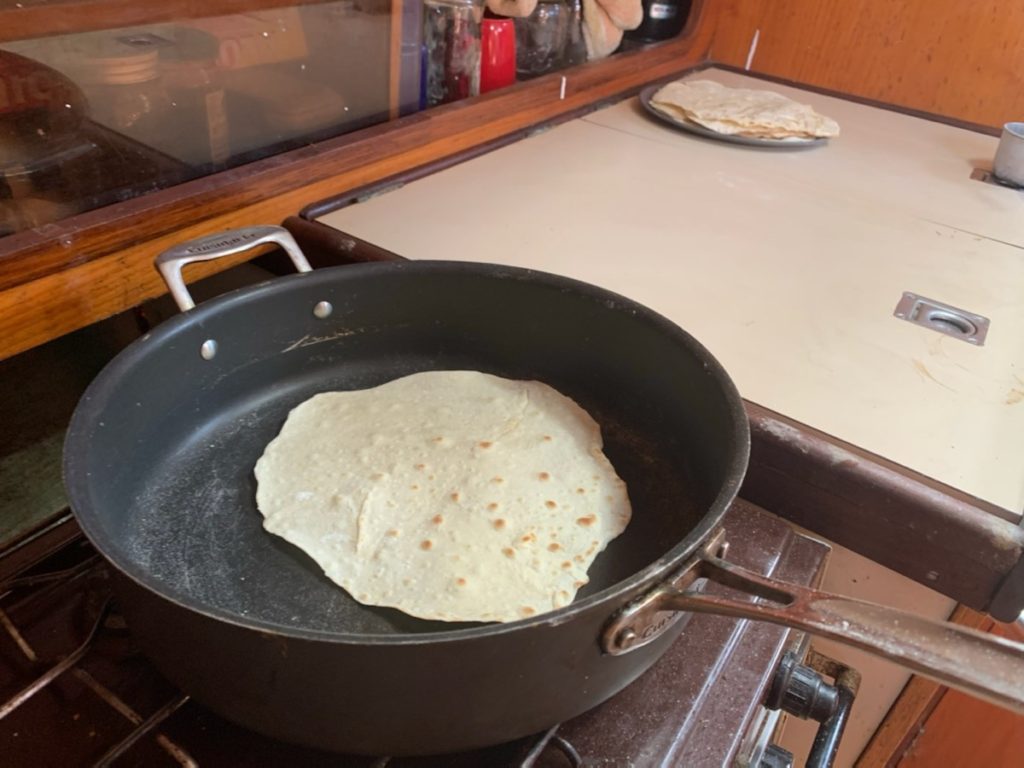 (Dan has perfected the homemade tortilla)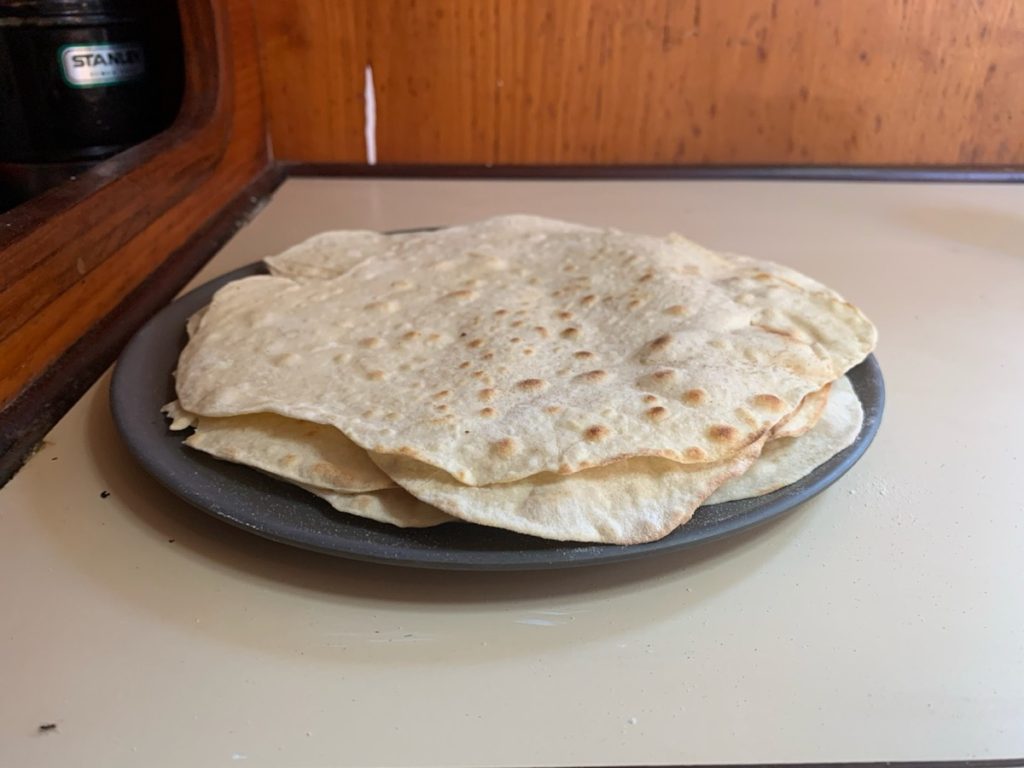 Sails down, feet up.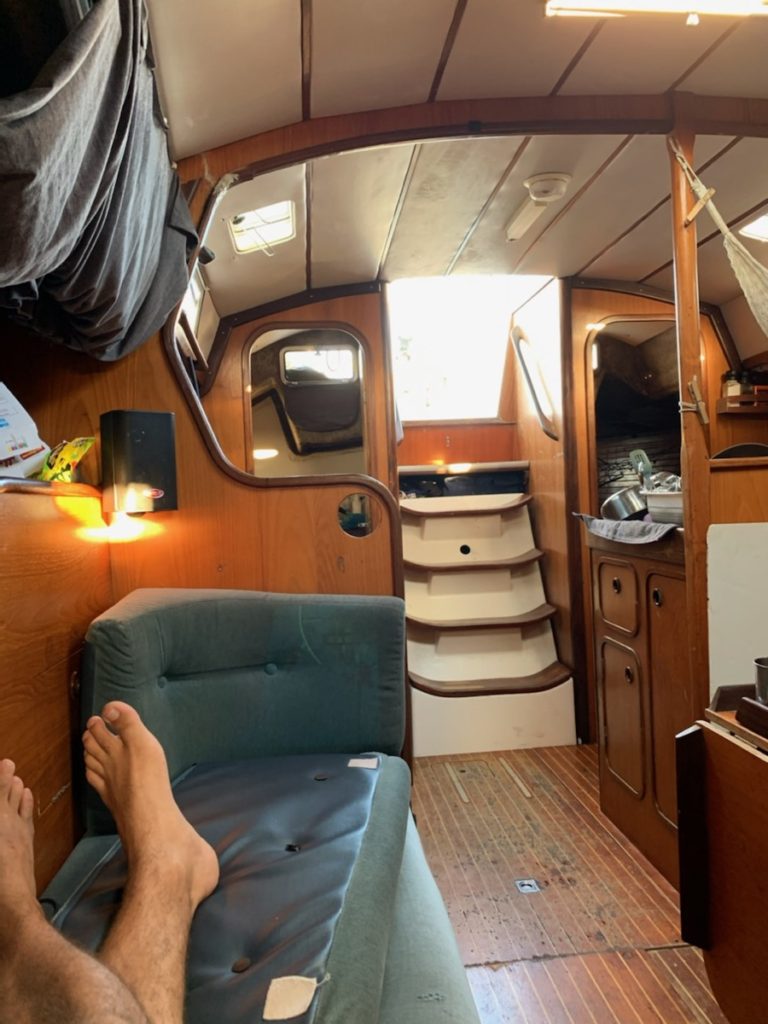 The wind picked up for just enough heel to rig up a swing.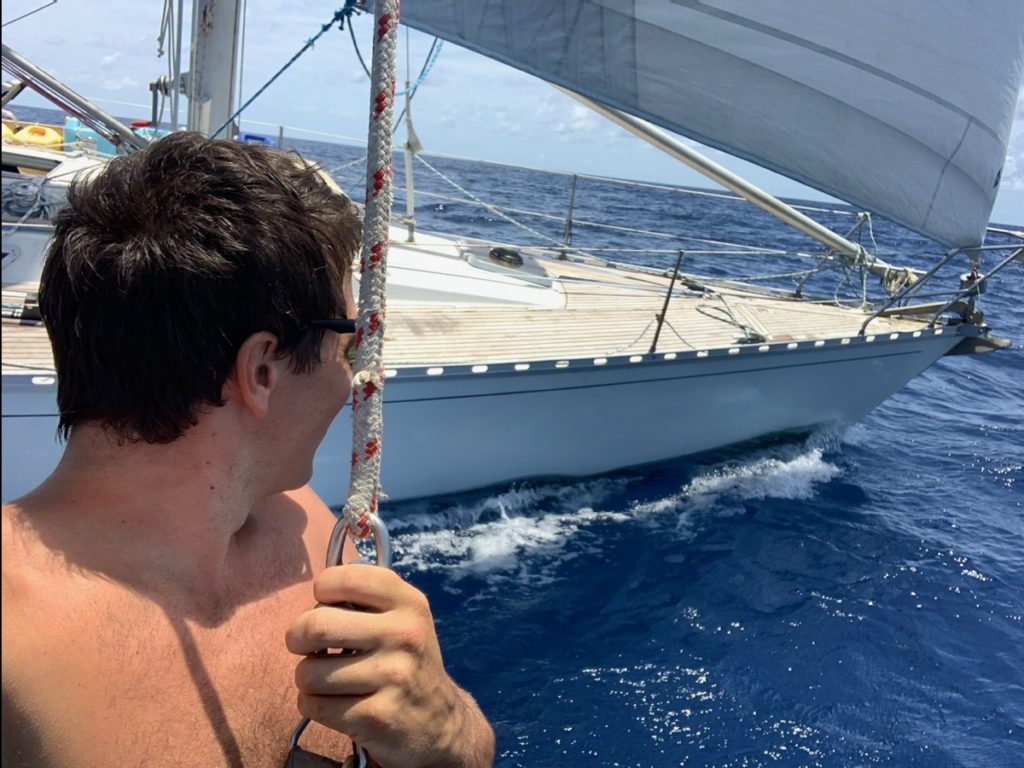 Somehow, taking time to gaze into the water never gets old.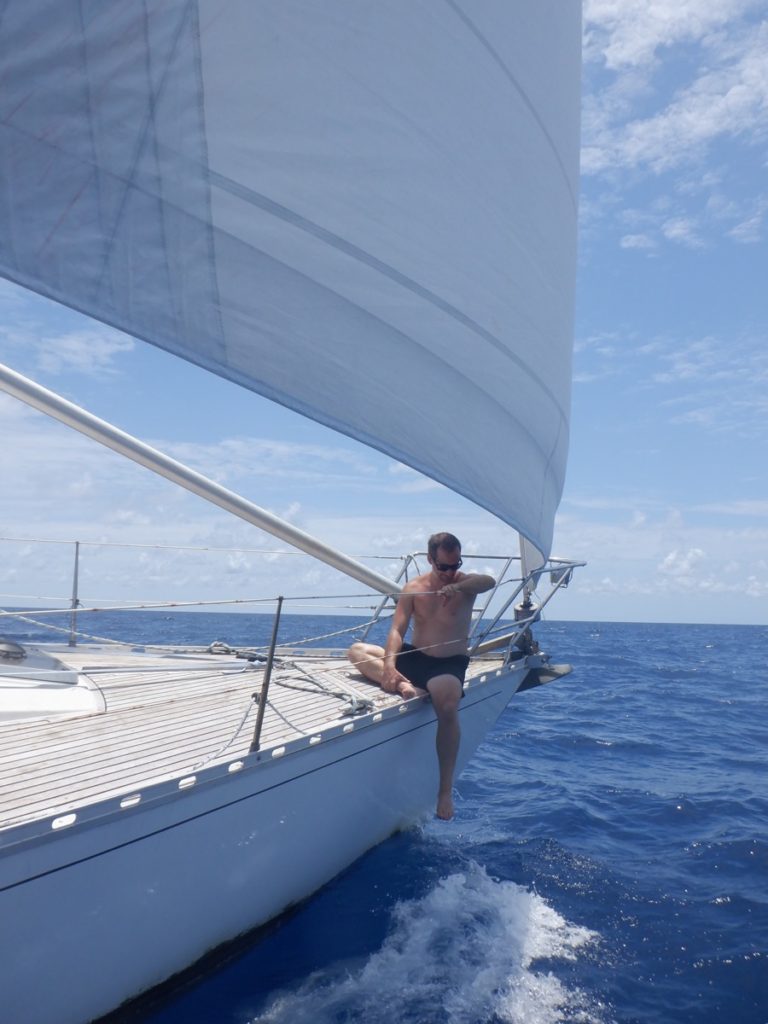 And plenty of time to fish! Different fish prefer different trolling speeds and unfortunately sharks prefer a slow 2-4mph. Thankfully we were able to quickly get this little guy back into its natural habitat.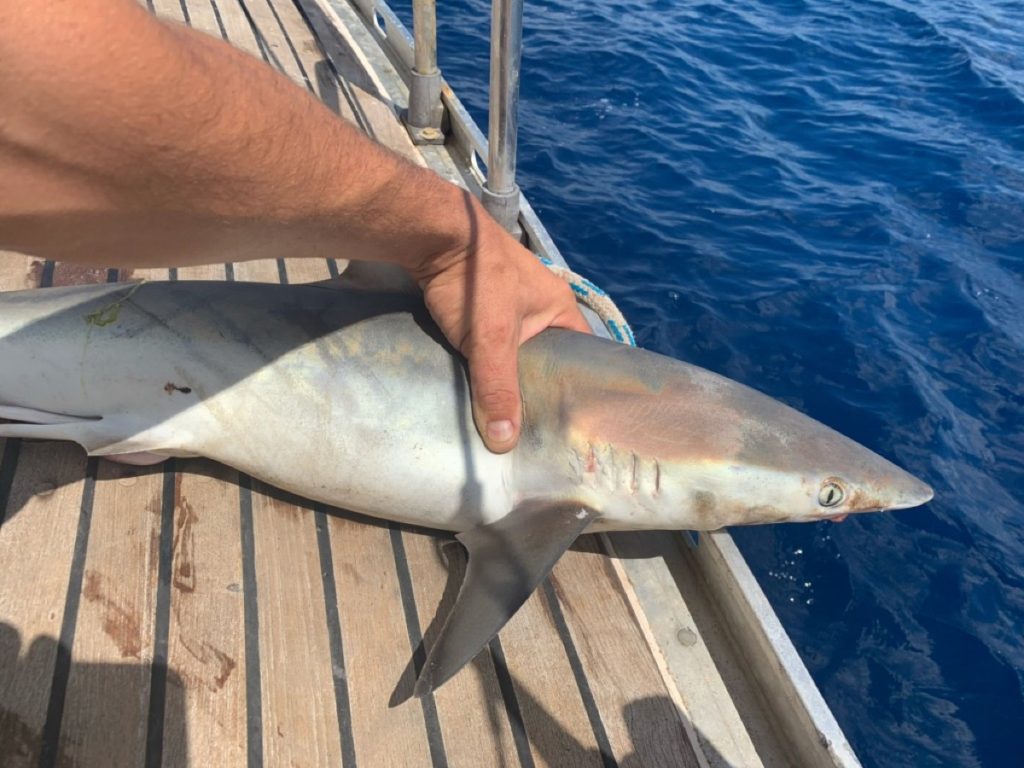 We had time to investigate strange debris (this one was just a big barrel anchored to the bottom in 6000 feet of water).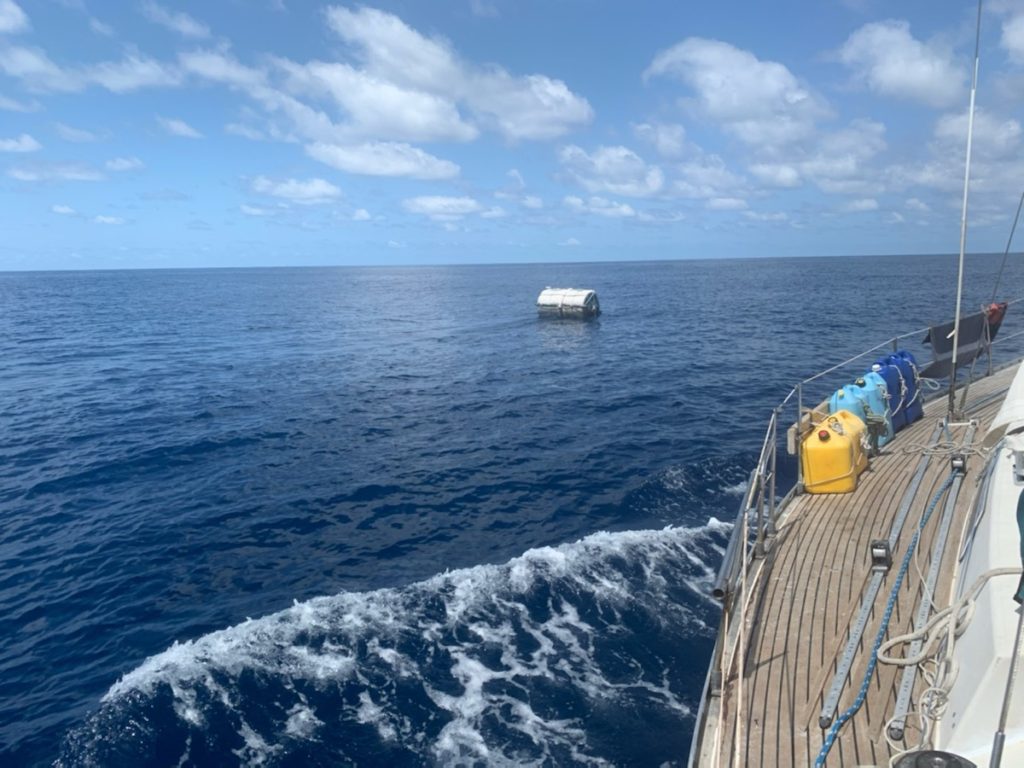 We finally arrived in the anchorage off Kupang at last light on Thursday just in time to see the setting sun turn everything to gold.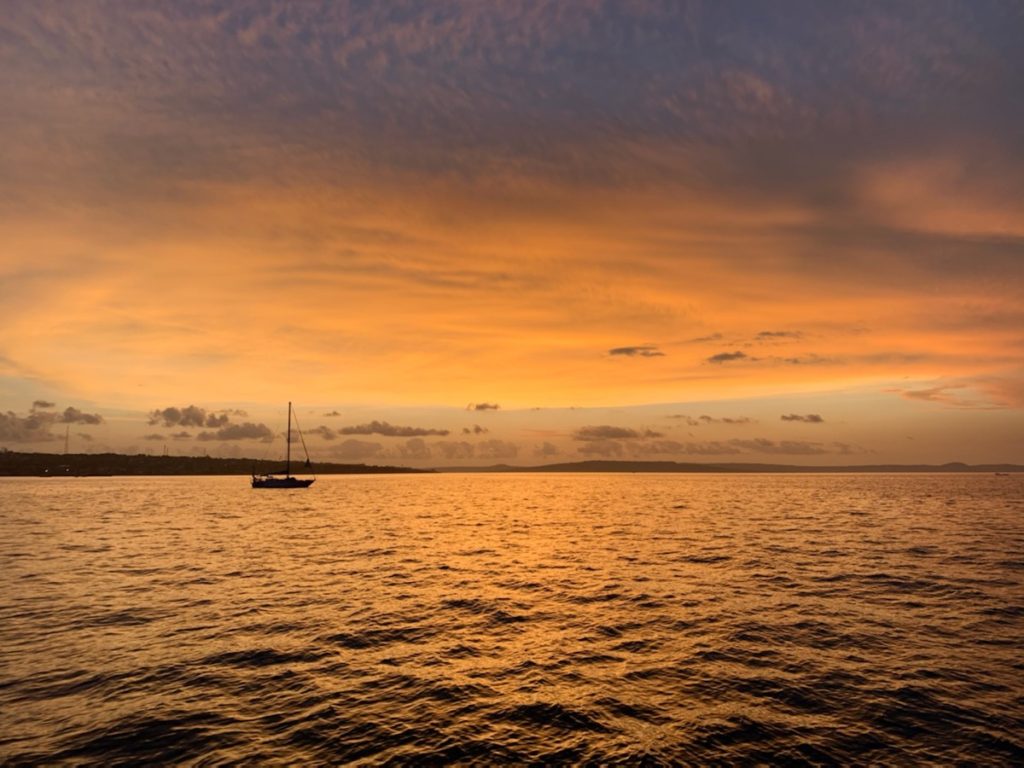 Indonesia check-in team. Everyone was super friendly, making the process run smoother than expected.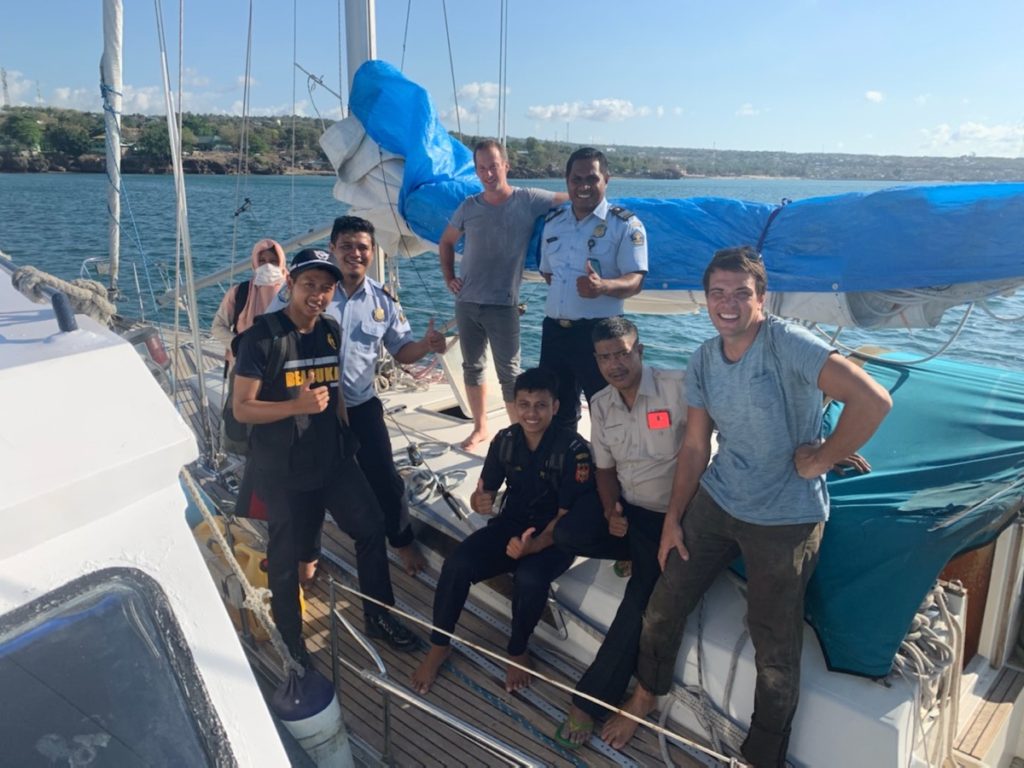 On a rented scooter we rode a couple of kilometers inland to find this unique crack in the earth called "the crystal cave". This self contained ecosystem is home to not much more than bats and only receives sunlight for a couple hours a day. The water was so clear and still, it was hard to find where the water began.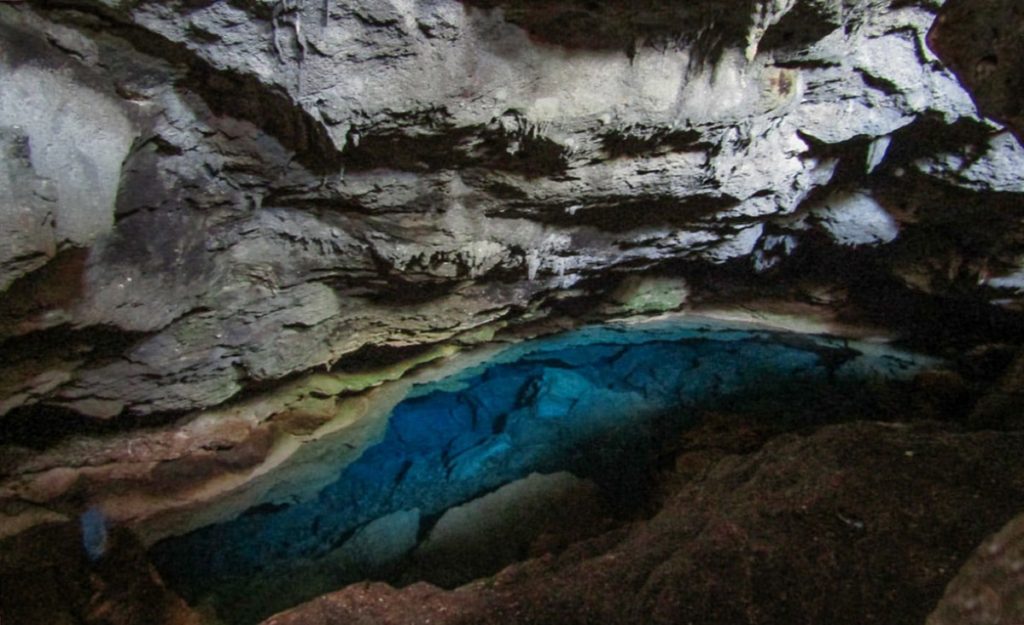 On the way back we pulled off the road at a monkey sanctuary where these curious creatures hopped the fence in hopes of receiving peanuts from passersby.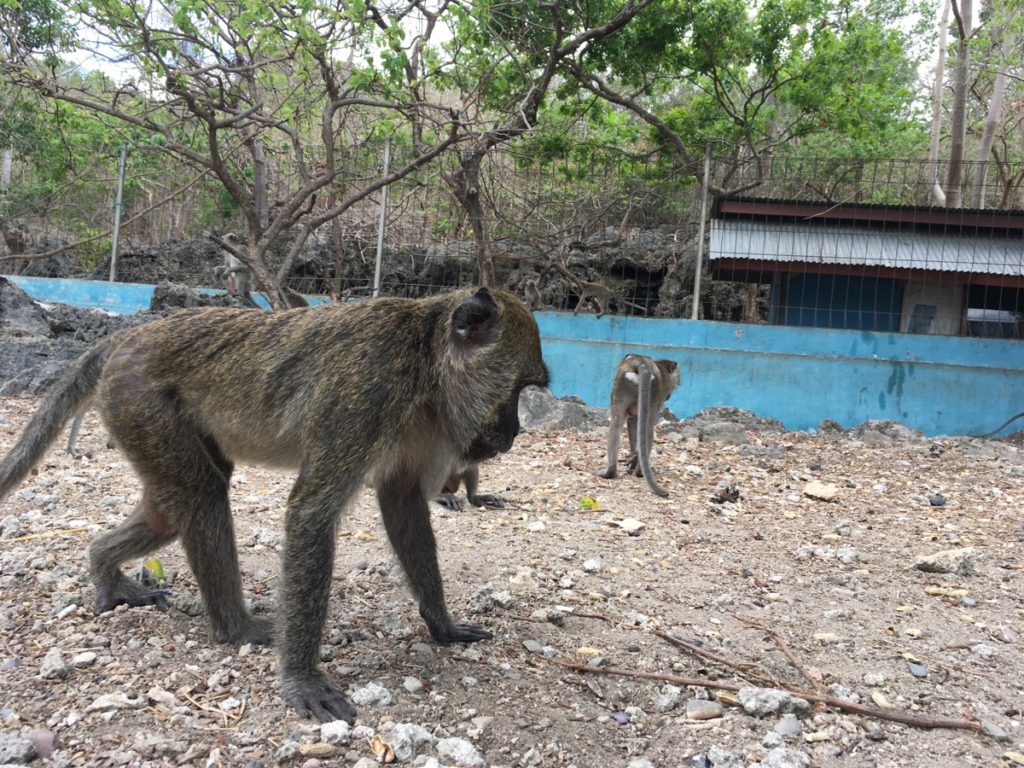 We were wrongfully led to believe that these bottles we were seeing everywhere alongside the road contained moke, a spirit made from palm nectar. Wrongfully thinking we were buying the bottle along with the contents, the vendor asked us to provide our own bottle. Dan quickly emptied his favorite glass water bottle and the vendor emptied the contents from his bottle into Dan's. When there wasn't enough room in Dan's bottle, Byron offered that we might just drink the remainder right there. The vendor laughed as we smelled the contents in our bottle preparing for a swig. It was gasoline.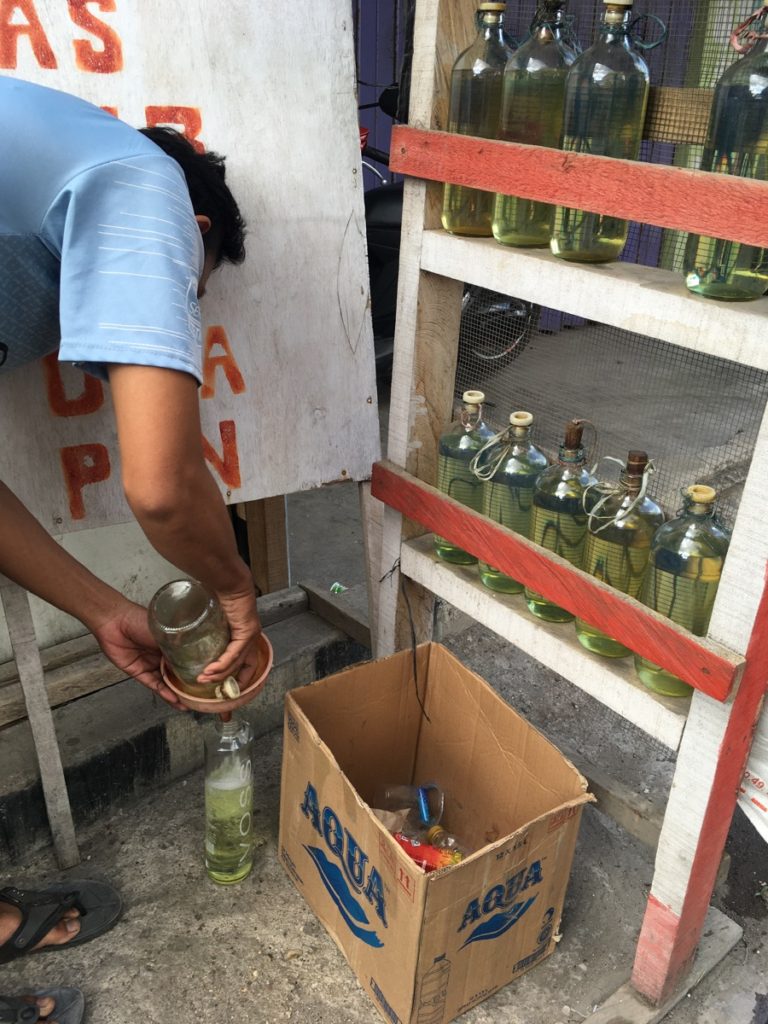 We will be leaving Kupang in a few days, slowly making our way west toward the land of the Komodo Dragons!