With the NE monsoon season now in full swing we began our passage from Sabang, Indonesia to Phuket, Thailand with no shortage of wind. Unfortunately the wind was dominating out of the NE and that is where we wanted to go.
Always people to meet on the open seas.  Indonesian fisherman with their wild gusto and seemingly aggressive mannerisms often startle cruisers on the open seas as did these gentlemen.  With a couple of their more energetic crew hanging off their bow pulpit yelling like tribal warriors going to battle, they manuvered around in front of us forcing us to come about.  With our flare guns on deck we waited to see what they wanted.  All of a sudden they all started shouting for the same thing.  WHISKEY!  WHISKEY!  You have whiskey?!  Indonesian fishermen are fearless and spend most of there time at sea.  Upon encountering cruisers, they really only want two things: whiskey and your picture.  After they realised that we didn't have any whiskey we exchanged pictures of each other and waved farewell.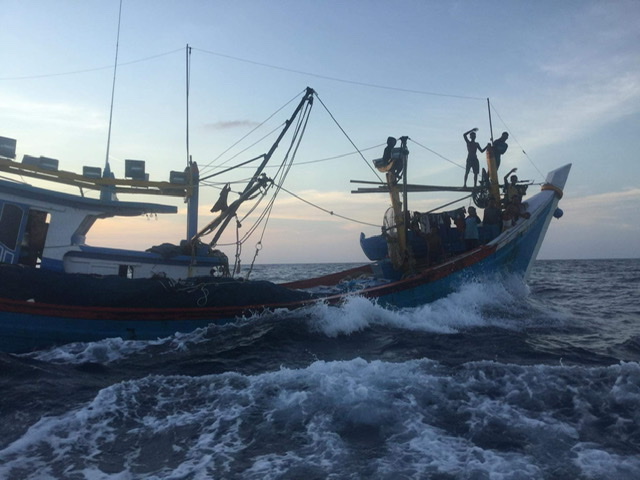 Most of the crossing had set into our usual routine.  Managing sail to fit the conditions and sailing as close to the wind as possible.  We were watching our evening shows on the projector when Byron casually mentioned that our chainplates that hold our mast up had broken.  If I had heard these words a year ago I would have had a panic attack. Simply put, the situation was not dire, we noticed some broken welds in the chainplates most likely due to over tensioning our standing rigging, but they were still holding the rigging up.  Had we encountered a gale, we might have had trouble keeping the mast up.  We did not have quite enough fuel to make it all the way to Phuket so we calculated another leg we could do by sail and minimise the risk to our rigging.  We limped into Phuket with a couple gallons of fuel left.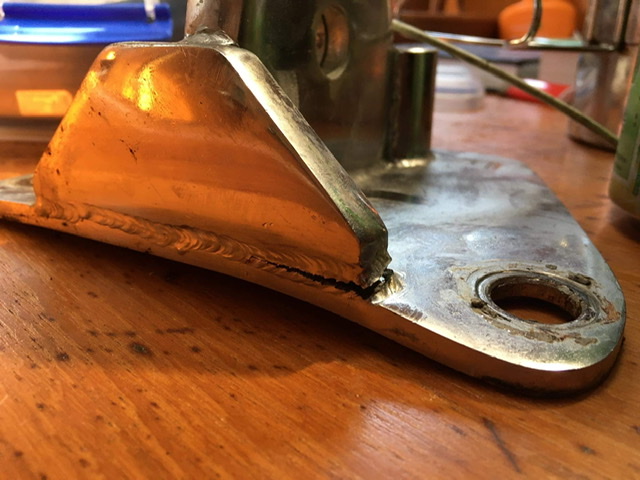 After completing what was possibly the most efficient check-in processes we have encountered, we headed into Phuket to reprovision, to seek out someone who could fix our broken chainplates, and someone who could mend our torn spinnaker.  We got a tip from a local expat to go see "the engineer" – a Thai man who ran a machine shop nearby.  After receiving unclear directions to the shop we split up to find him.  After much walking we came across a rundown structure made of I-beams and aluminum roofing.  Through the piles of rusty metal, tanks of gas, and sparks flying everywhere, we saw a man with an unlit cigarette hanging out of his mouth.  He eventually approached us but said nothing.  We presented him with the chainplates and said two words: "flatten and weld".  He took a cursory glance, grabbed the chainplates and walked off without saying a word.  He came back about 20 minutes later with the two plates as good as new, bent back into place and welded securely.  Total price was about $20 USD.
One of our goals was to move our solar panels (which we have thus far been propping up on our lifelines) up to an arch over our cockpit. Typically this involves building a custom stainless steel arch and costs $$$$. We were able to design and build one out of blue Indonesian PVC and cost $70.
"You're going to be in Phuket in January?! So are we!" We were able to meet up with Byron's Aunt Saki, Uncle Steve, Cousin Tory, and Cousin-in-law Allen in Phuket. Not only did they take us out for multiple dinners, but they also kindly delivered some Amazon purchases that we had shipped to them. Thank you!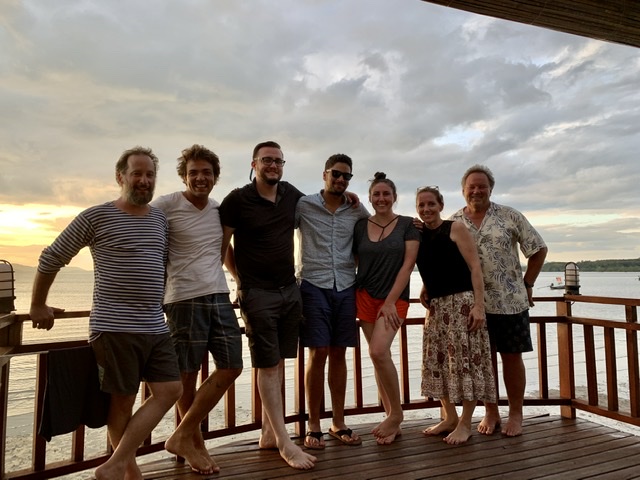 After sailing just the two of us, it was really nice to take on a fresh crew member on our adventures. Byron's cousin, Josh has magnanimously agreed to join us for at least three months which should bring us well into the Mediterranean. We hope he enjoys his time aboard SV Speck as much as we have.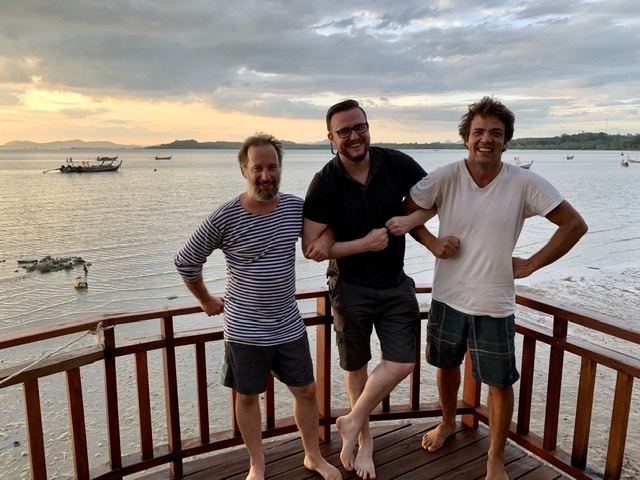 Our good friends from back home and mischief instigators Matt and Katie had a chance to adventure with us during our stay in Thailand. Matt was another liveaboard with us in East Boston and had witnessed every stage of the dream that is SV Speck as it came to life and even saw us off the dock the morning of our departure.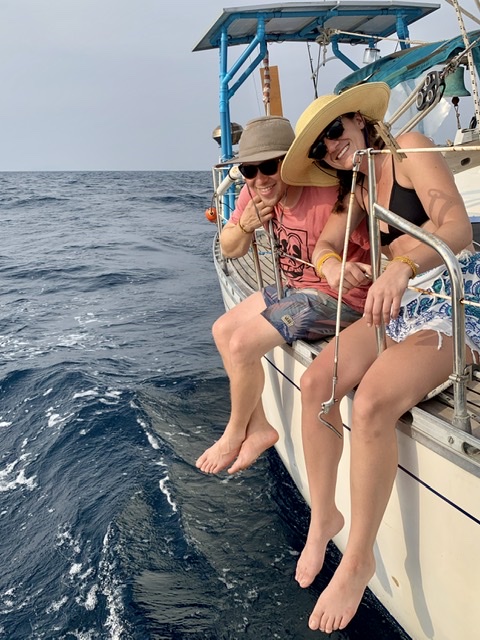 Matt is a wonderful cook and sebatacle expert.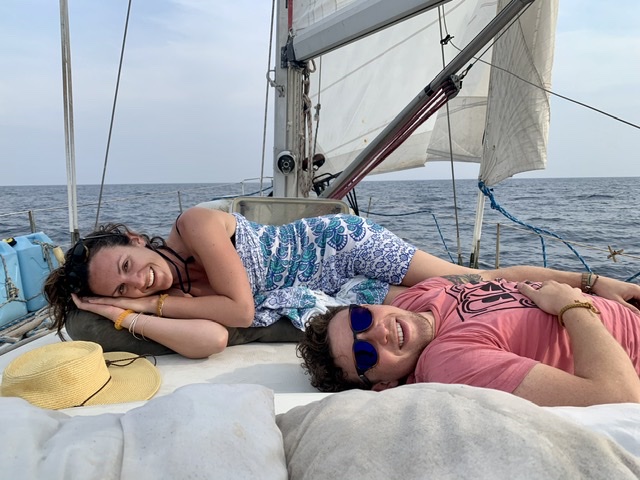 After picking up Matt and Katie, we sailed South and then West around the island peninsula of Phuket to the Similan Islans national park about 50 miles off the mainland. There we enjoyed some really great snorkeling and a calm anchorage. A day later we were kicked out by the rangers for not paying the park fee. We apologized for our intrusion and tried to pay our fee to the park rangers but they said we had to sail 50 miles back to the mainland to buy tickets. They let us go without a fine so we took it as a sign to move onto the next page of our adventure.
In the Similan Islands, we were looking for more seclusion so we could have a beach fire. Having not found it there, we sailed South to Ko Racha Now. Inhabited by snorkelers and scuba divers by day, the whole island becomes deserted at night. This allowed us to skip ashore and have the beach fire we were looking for. We had black bean burgers and ran into some local fishermen who were will willing to sell us some cheap fish which we cooked over the fire. We dug into the moonshine we purchased in Indonesia and boy was that stuff raw!! We enjoyed a beautiful sunset and the crabs enjoyed our fish carcasses.
The next day, we sailed to the Phi Phi islands and rented Kayaks for a scenic paddle around the north side of the island.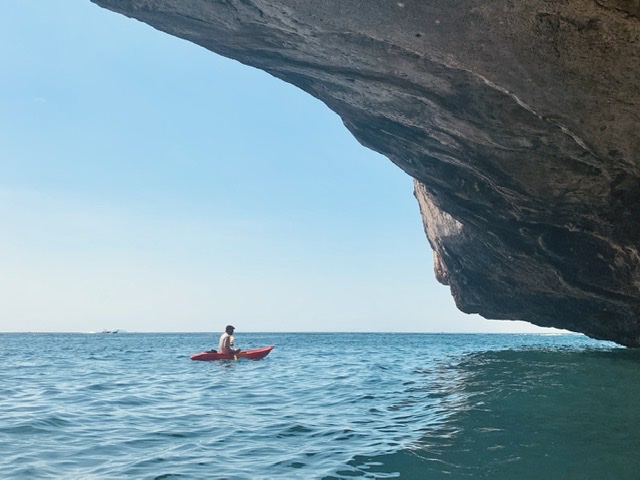 Matt surprised Dan with the best gift ever: a beginner scuba dive trip! At this point Dan has done tons of free diving and snorkeling, but never scuba. On the second dive he saw a group of black tip sharks in some of the most beautiful reefs he has ever seen. Thank you Matt!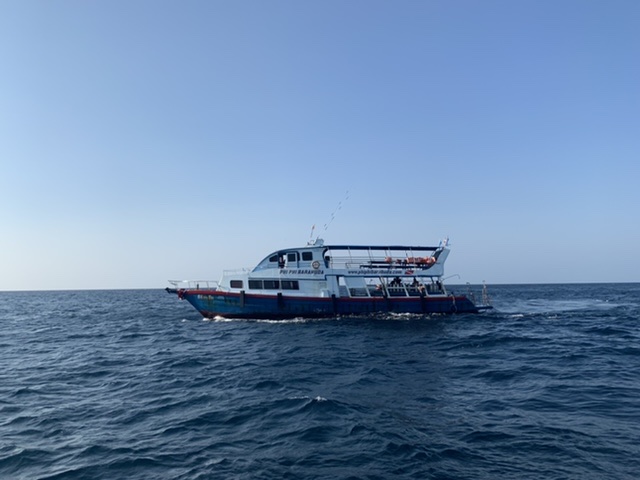 A remote lagoon off Phuket. During the day filled with tourists. At sunset, only filled with SV Speck crew.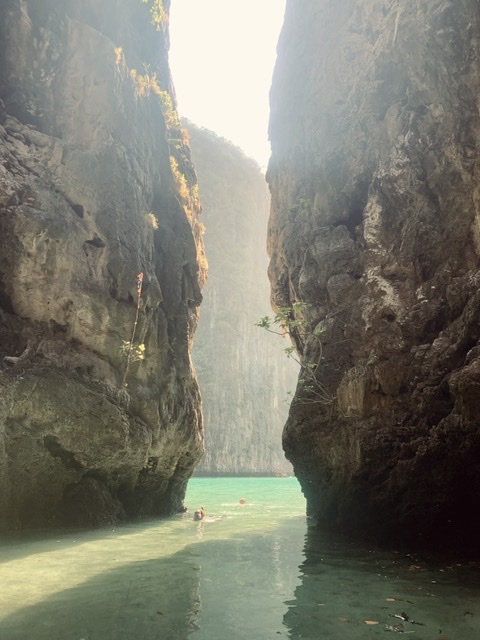 We did a lot of snorkeling with Matt and Katie across multiple island groups surrounding Phuket. Often sailing through the night to explore beautiful islands the next day.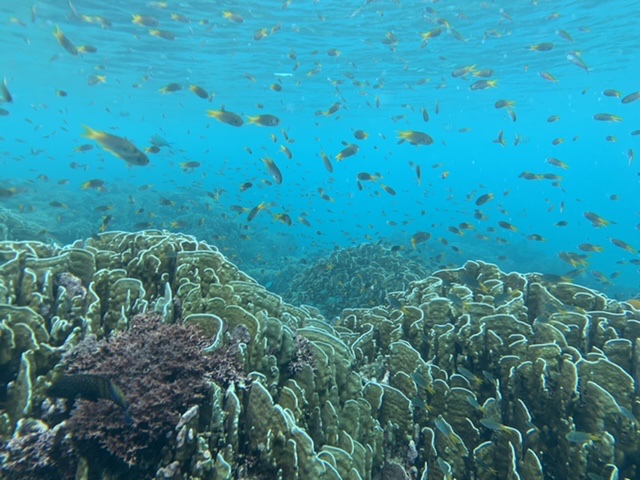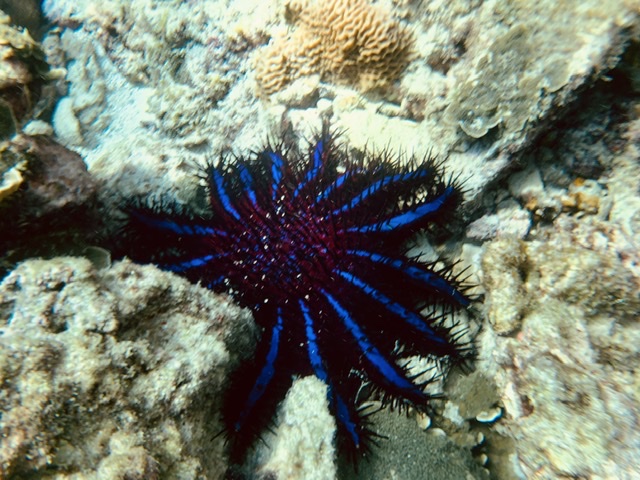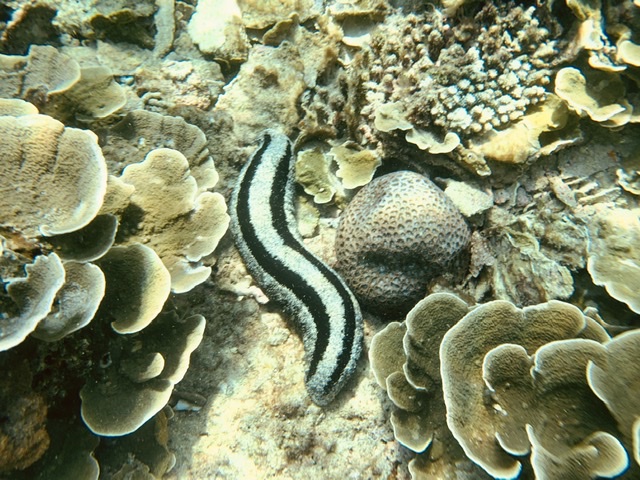 We decided that since it was so cheap (about $6 per day), we'd rent scooters for a couple days while we explore the areas around Ko Lanta.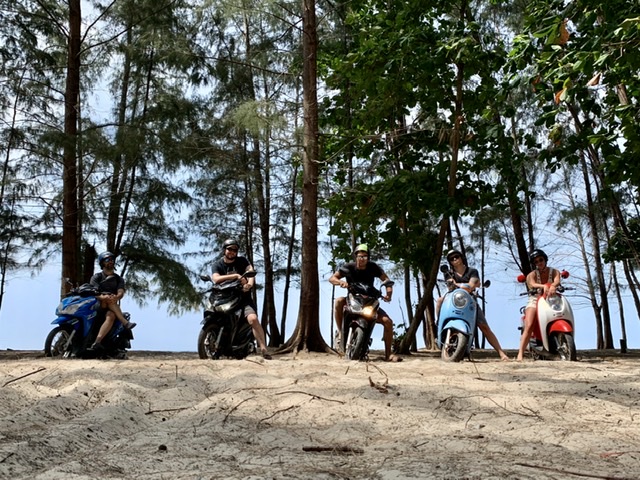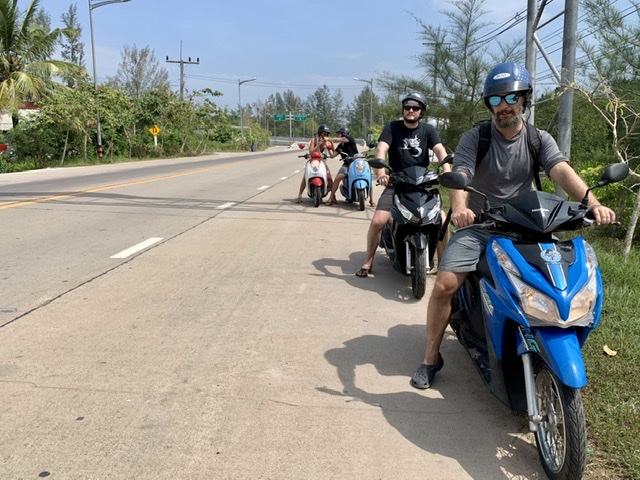 The old E dock crew gets tattooed together in Ko Lanta. Swallows for the crew and a Bhudda for Matthew. The artists at Lanta Ink did an amazing job and gave us a great deal on traditional bamboo method tattoos. An unique experience we were happy to partake in over the typical machine tattoos.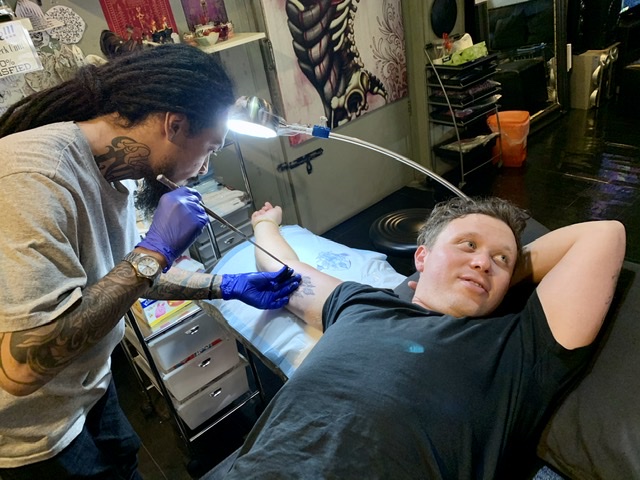 The next day, the five of us scootered all the way to the southern shore of Ko Lanta to Mu Ko Lanta national park.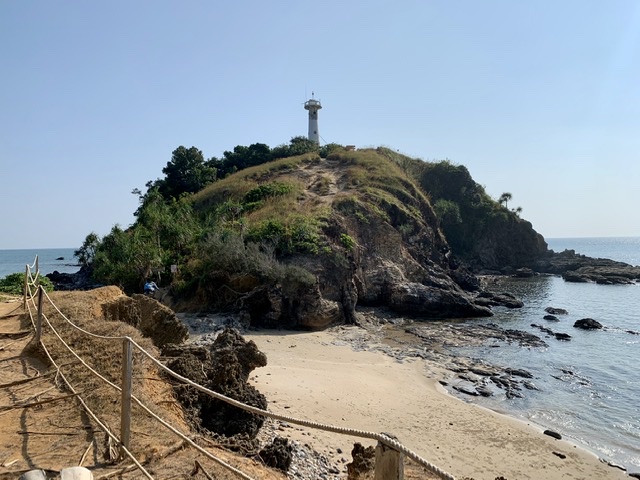 Scooter gang 2020 from the top of scenic lighthouse rock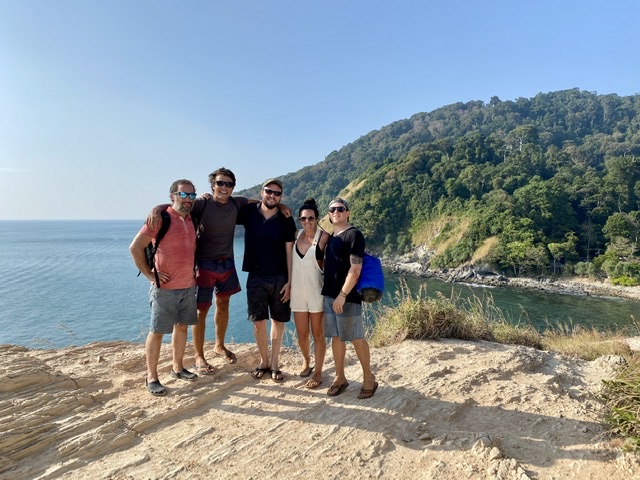 There were a couple families of monkeys at the base of the mountain at the park.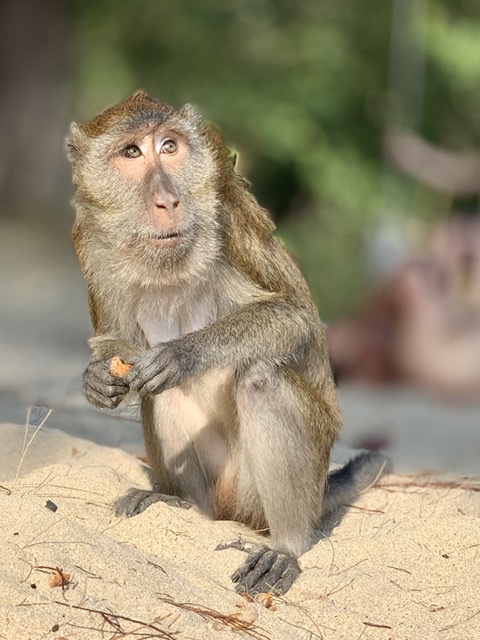 View of the beach from the small coastal rain forest we hiked through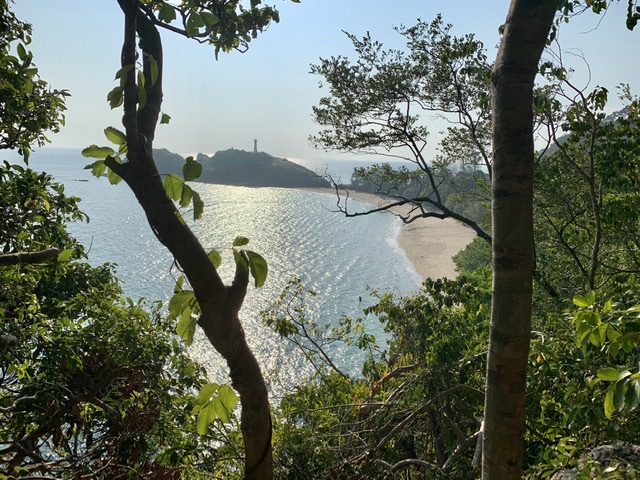 A father and his sons whipped us up some fruit drinks and papaya salad next to his roadside stand.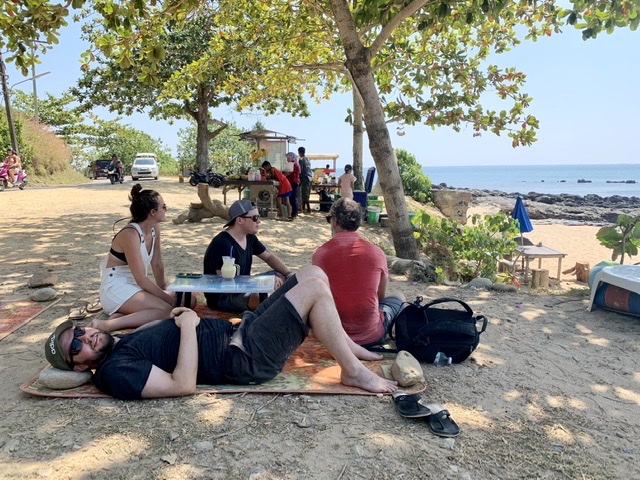 Who lugged all these stones up the hill? It really added to the aesthetic of our hidden temple hike.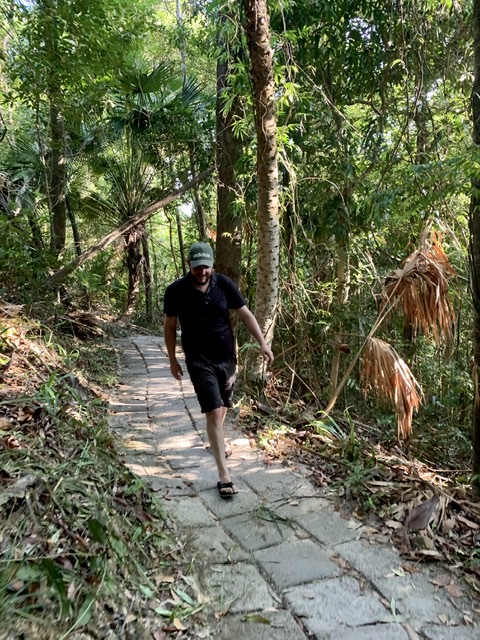 It's our last day in Thailand and we just completed our usual pre-crossing chores (provision, refuel, checkout) hoping for a sunset departure for what should be a pleasant 8-14 day crossing to southern India.