We filled our remaining weeks in the Bahamas with kite boarding, snorkeling, fishing, boat projects, and exploring deserted islands. We went days heading south without seeing another soul.
After a week in Matthewtown, Great Inagua Island, Bahamas, we set off on our 7 day sail south through the Caribbean Sea to Puerto Lindo, Panama – our longest offshore sail yet.
We would wake up to find flying fish had made their way onto our deck. We used the flying fish to catch some Mahi Mahi!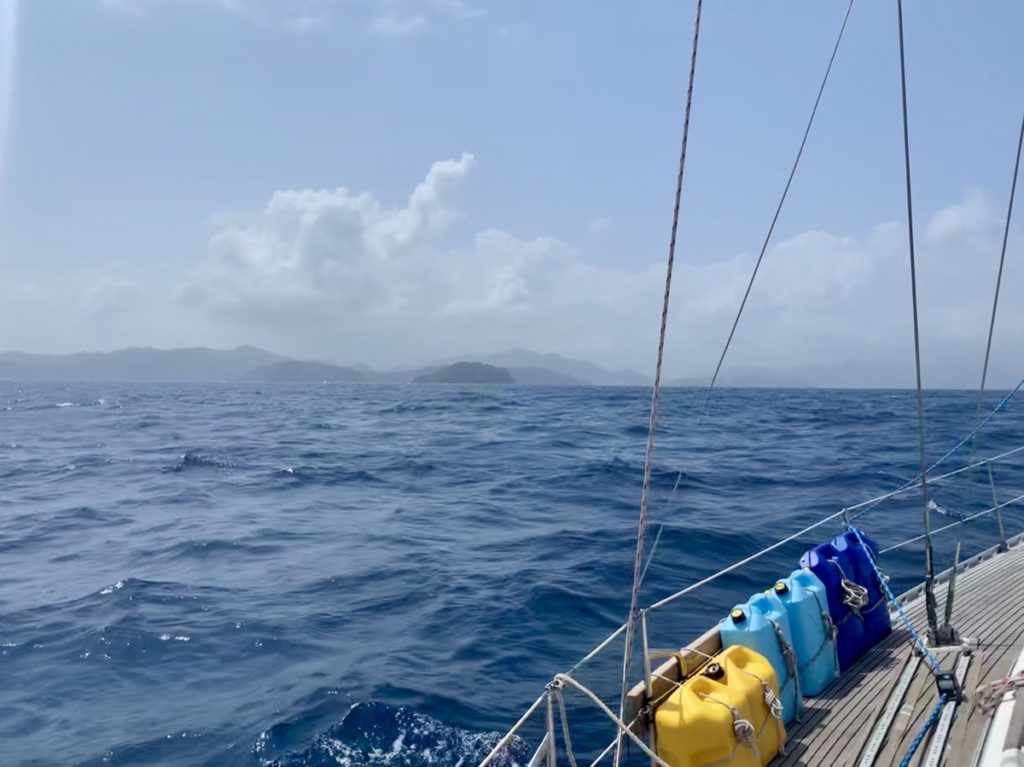 After 7 days of seeing only the colors white, blue, and grey, the beautiful green Panama coast felt like an entirely new color to our eyes.
Next adventure: Panama Canal!